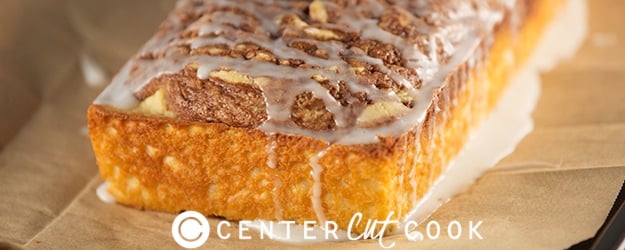 I've always been a sucker for a good cinnamon roll, especially these Fast and Easy Cinnamon Rolls that require no yeast. They are quick, and easy compared to traditional cinnamon rolls that require a lot of patience while waiting for the dough to rise.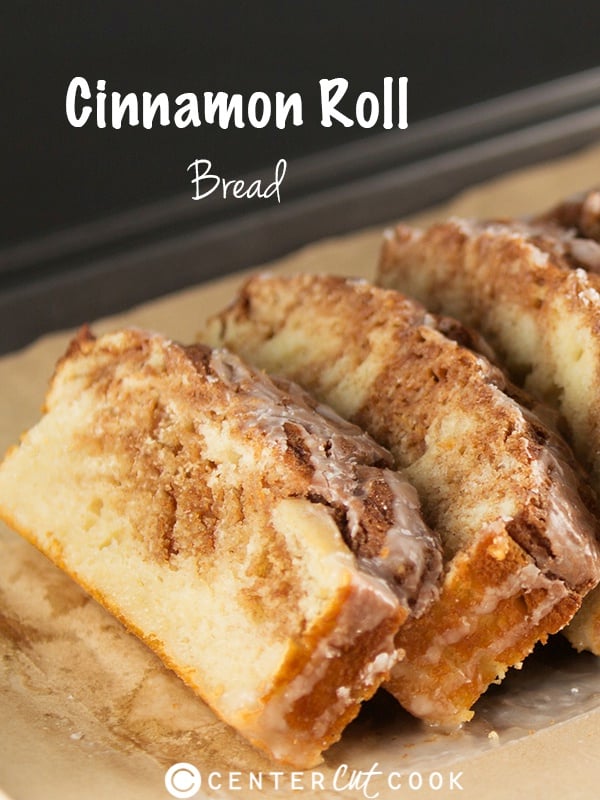 When I decided I wanted to make cinnamon roll bread, I knew I wanted another no yeast required recipe that was just as quick and easy. Yeast is fickle sometimes, ya know? Every single time I go to make bread that calls for yeast, I get nervous that I'm going to totally mess it up.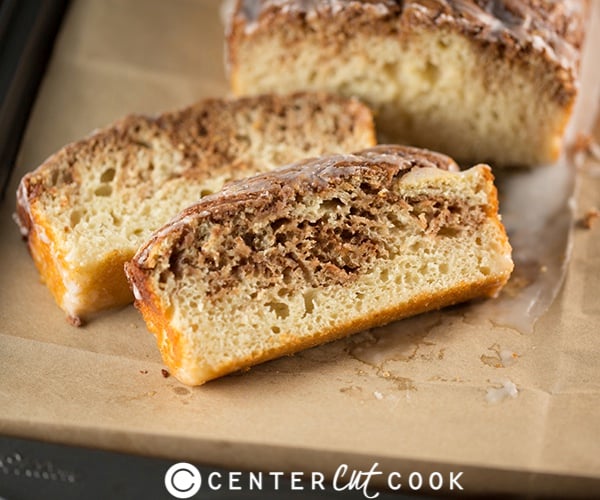 The good news about this quick and easy Cinnamon Roll Bread? It's pretty much impossible to mess up. It's fool-proof, and I love it. No bread machine or fancy bread maker is required. The dough can be mixed entirely with a spoon, and the result is so gosh darn delicious with a light icing/frosting that'll make you swoon.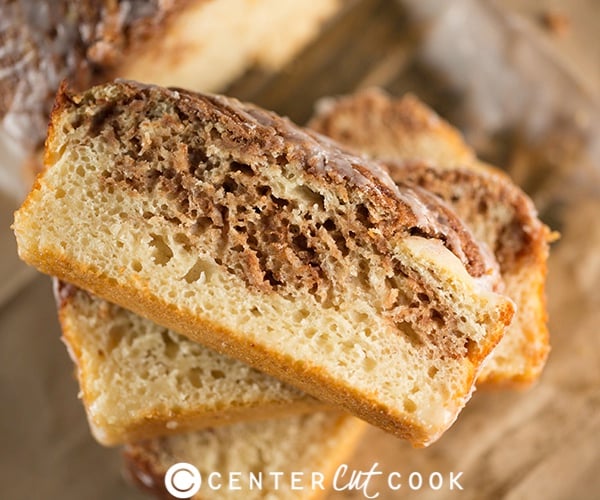 My favorite part is the cinnamon streusel topping/filling that's sort of like what you might expect on a coffee cake, or muffins. It's crumbly, and cinnamon-y, and delicious.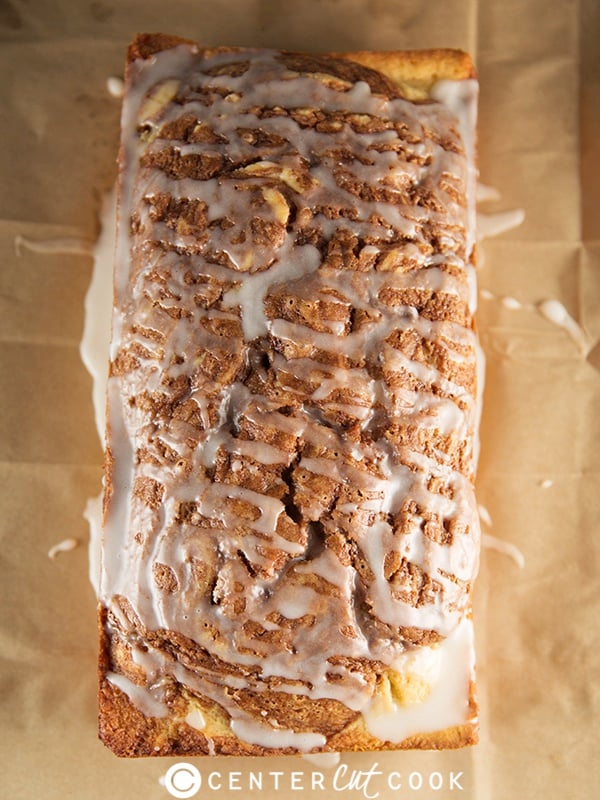 Now go grab a cup of tea or a big glass of milk, and enjoy this quick and easy Cinnamon Roll Bread fresh out of the oven!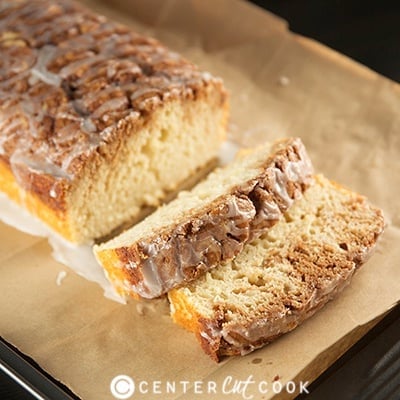 BREAD INGREDIENTS
SWIRL INGREDIENTS
1/3 cup granulated sugar
2 teaspoons cinnamon
2 tablespoons water
GLAZE INGREDIENTS
DIRECTIONS
Pre-heat our oven to 350 degrees and prepare a bread pan (about 9×5 inches) by spraying it with non-stick cooking spray or lightly greasing it with butter.
In a large bowl combine flour, baking powder, salt, and sugar.
In a small bowl combine egg, milk, vanilla extract and yogurt or sour cream.
Add the dry ingredients into the wet and stir to combine. You can use a large wooden spoon for this if you wish, no mixer is required.
In a small bowl combine swirl ingredients together – 1/3 cup sugar, 2 teaspoons cinnamon and 2 tablespoons water. Use a tablespoon to drop spoonfuls of this mixture over the bread, then use a knife to make swirl designs to incorporate the cinnamon mixture into the bread.
Bake for 45-50 minutes or until you insert a toothpick and it comes out clean.
Remove the bread from the oven and transfer it to a cooling rack to cool for 15 minutes.
Meanwhile, make the glaze ingredients by combining 1/2 cup powdered sugar with 1 tablespoon milk.
Remove the bread from the pan and allow it to continue cooling completely.
When the bread has completely cooled, pour the glaze over the top and serve.
Enjoy!
Recipe adapted from
Burnt Apple