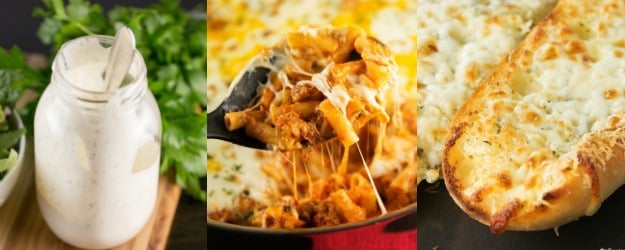 Hi Everybody! I'm Ashley from CenterCutCook.com and today I want to invite you to our dinner club!
I've been brainstorming ideas of ways that I could make your life a little bit easier. I don't know about you but sometimes, I just want someone to tell me what to make, and what sides I should pair with it. So with that in mind, I decided I'd launch a Dinner Club.
Each week I'll be carefully crafting a meal for you to make for your family. I want to help YOU get your family around the dinner table with a delicious, simple meal that everybody will enjoy.
I'm here to set you up for success with everything that you'll need to make this meal for your family.
On the menu this week is Fall Favorites and it includes… well, some of my fall faves!
For the main dish I've chosen a cheesy, delicious, comforting Skillet Baked Ziti. It's made entirely in one pan! I use ground Italian sausage in my recipe but feel free to leave the meat out or use any ground meat that you'd like.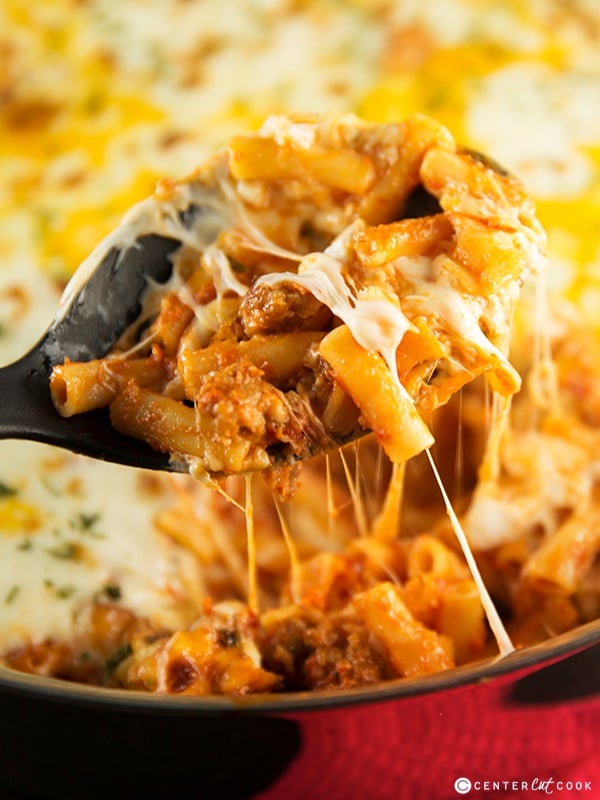 Click here for the Skillet Baked Ziti Recipe

To go along with it is my Perfect Cheesy Garlic Bread. If you're trying to save time, feel free to use whatever garlic bread you'd like, whether you make it or buy it from the frozen food section at the grocery store.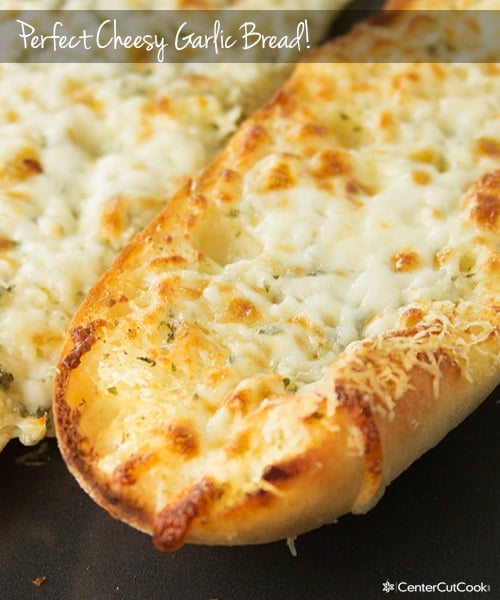 Click here for the Perfect Cheesy Garlic Bread Recipe
And of course, what's an Italian meal without a salad. I like to make a pretty basic salad with romaine, cucumbers, tomatoes and my homemade ranch dressing. Once you have this dressing, you will not be able to go back to bottled dressing from the store!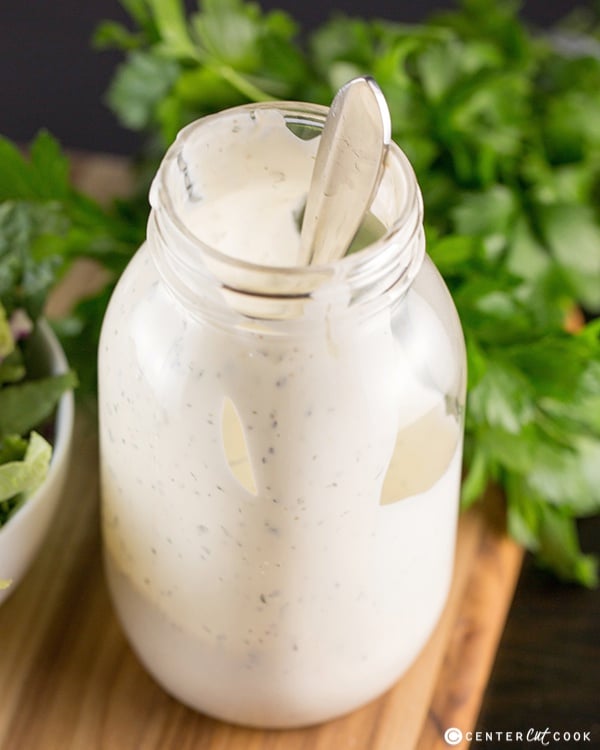 Click here for the Homemade Ranch Dressing Recipe
Now, I want to remind you that it doesn't matter whether you're cooking this meal for just you, or for your family of 6 or a group of 10! The idea is that you take the time to prepare a delicious meal, and sit down to enjoy it.
Many of you know that my husband passed away earlier this year at 33 years old from colon cancer. One of the reasons I've enjoyed cooking is because he liked to eat what I made! It has taken some time for me to get excited about cooking again but I realized the importance of sitting down for a meal, even if it's just Miles, my 4 year old son, and I.
Our little clean-up crew (Lila and Mali) are always waiting around the table for Miles to drop something!
I'd love for you to join in on the fun and make this meal this week. And if you do, don't forget to take a picture and share it on Facebook and/or Instagram with the hashtag #CCCDinnerClub.
Lastly, here is the list of groceries you will need at the store to make this meal at home. I hope you enjoy some of our fall favorites!
Fall Favorites Grocery List:
Ingredients you will need:
1 pound ground Italian Sausage (or ground meat of your choice)
1 head garlic
1- 28 ounce can crushed tomatoes
12 ounces ziti or mini ziti (or other similar pasta)
Heavy Cream (1/2 cup)
Parmesan Cheese
Mozzarella Cheese
Sharp Cheddar Cheese
Chopped fresh basil or parsley
1- 18-20 inch loaf of Italian Baguette or French Bread
Mayo
Sour Cream
Buttermilk
Ingredients you likely have on hand already but may need:
Olive oil, red pepper flake, salt, Italian seasoning, dried basil, 1 stick butter, dried chives, dried parsley, dried dill weed, garlic powder, black pepper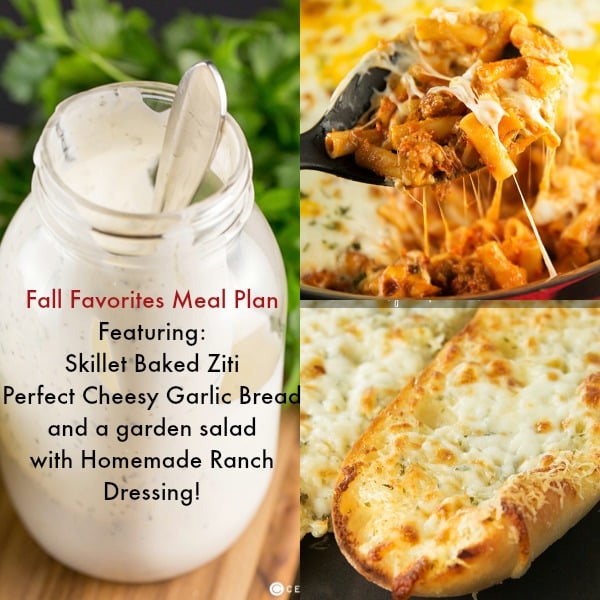 Need to view the recipes for this meal plan? Find them here: