Girl Scout cookies are a favorite of everyone, but while most people love the Thin Mint and Samoa, my dad loves the Do-Si-Do's. He is visiting this week and requested a copy-cat version of this cookie and I was able to replicate it exactly. He loved them and said they were spot-on! They are a little bigger than the original version, but that's not a bad thing!!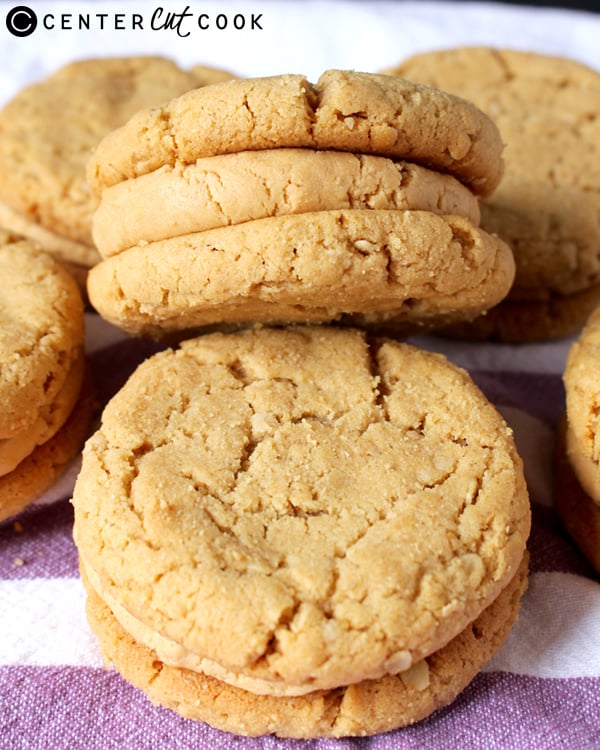 The crunchy peanut butter oatmeal cookie with a smooth, thick filling makes the perfect cookie! They are so easy to make, the dough doesn't need any refrigeration, and it is completely mixed by hand. This makes 26 cookies and I recommend scooping them all out before you start baking. I like to use a cookie scoop and place all the dough on wax paper. This will ensure that all the cookies are the same size and they cook evenly. It is also important for making even sandwiches.
These cookies bake for 20 minutes which may seem like a long time, but that is necessary to make sure the cookie is crunchy and can stand up to the filling. I usually prefer soft cookies, but these crunchy cookies are so good!
If you love the Girl Scout version, then you will love these cookies! Easy to make and so irresistible!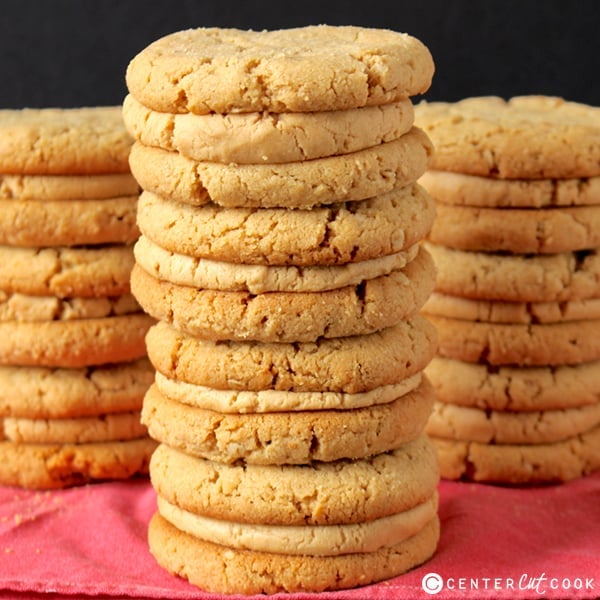 COOKIE INGREDIENTS
2 cups flour
1/2 cup quick oats
1/2 teaspoon baking soda
1/2 tea salt
1 cup butter, room temp
3/4 cup brown sugar
3/4 cup white sugar
1 cup creamy peanut butter
1 egg
2 teaspoons vanilla
FILLING INGREDIENTS
1 cup peanut butter
4 tablespoons butter
2 cups powdered sugar
2 tablesoons milk
COOKIE DIRECTIONS
Preheat oven to 350° and line 2 cookie sheets with parchment paper.
In a small bowl, combine flour, oats, baking soda, and salt. Set aside.
In a large bowl, combine butter, brown sugar, and white sugar. Mix until smooth. Add in peanut butter and mix well. Stir in egg and vanilla.
Add in flour mixture and mix until completely combined.
Scoop into 26 even balls (a cookie scoop works great for this).
Bake for 20 minutes, only 6-7 cookies on a tray a time.
Repeat with remaining dough until it is all baked.
Let cool completely before filling.
FILLING DIRECTIONS
In a large bowl, combine the peanut butter and butter until smooth. Add in the powdered sugar and milk and mix until fully combined. Mixture will be thick. Roll into 13 balls. Place 1 ball on filling between 2 cookies and slightly press together until filling reaches the edges of the cookie.
Servings: 13