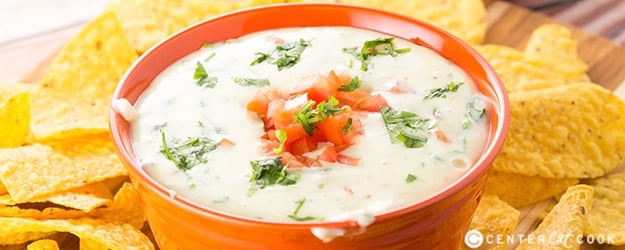 When it comes to cheese dip, I haven't tried one I didn't like. This Queso Blanco Dip is no exception! It's cheesy with just a hint of spice, and is so perfect with tortilla chips. Some recipes for Queso Blanco Dip call for Velveeta, but I have found that one of the best ways to get a great melty cheese dip is to use American Cheese from the deli. Because this is generally a white dip, I went with White American Cheese and it worked perfectly.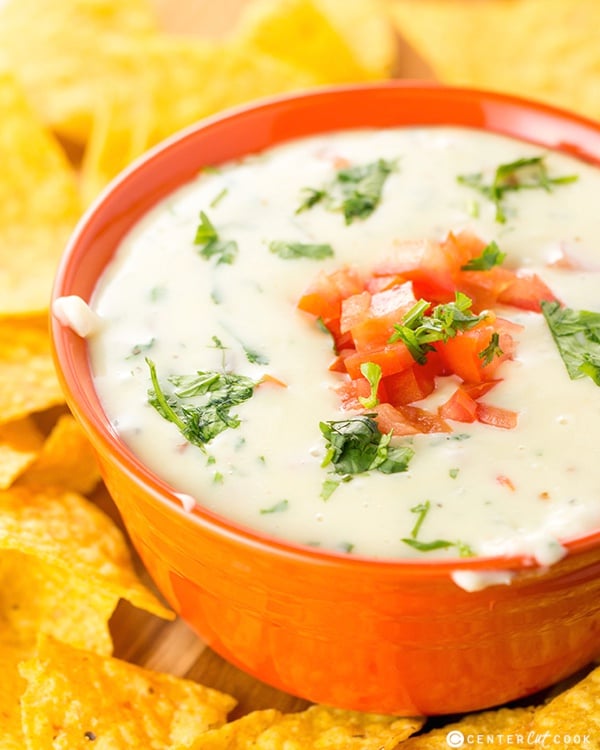 If I had to pick any cuisine to eat for life, Mexican would probably be it (with Italian coming in as a close second, in case you wanted to know). Tacos, fajitas, enchiladas, quesadillas, salsa, guacamole, tortas, you name it, I love it. Another food I love… dips! So if I combine my love for all things Mexican with dips, I'm left with… this insanely cheesy Queso Blanco.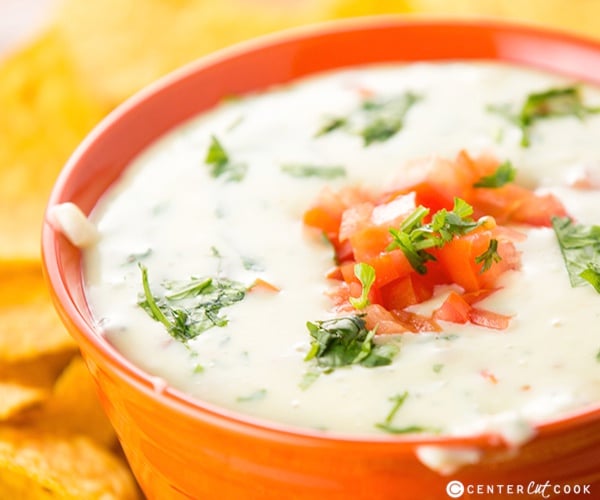 Queso Blanco is just spanish for white cheese. In restaurants, Queso Blanco is a white cheesy dip typically served with chips or tortillas. Cheesy, creamy, incredibly smooth, with just the right amount of 'kick', this dip is SO so simple to make. I'm talking' under 10 minutes. And did I mention it's smooth and creamy? I did? Well let me reemphasize that. I couldn't get over just how smooth and creamy this dip is which is what makes a fantastic queso blanco.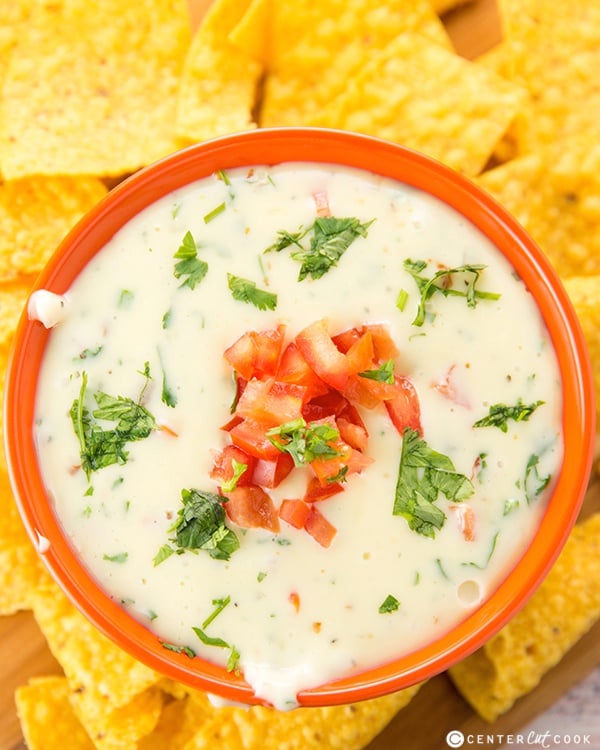 Aside from using this Queso Blanco as a dip, I love to use it in these Chorizo, Queso and Potato Burritos that Ryan just loves. This Cheesy Queso Blanco Dip is versatile and can be used in SO many different ways!
Please, go make yourself some of this super simple, super creamy and delicious Queso Blanco and have a great day!
Notes: For this dip, I went to the deli at the grocery store and asked for a 1 lb chunk of White American Cheese, then shredded it when I got home and it worked perfectly.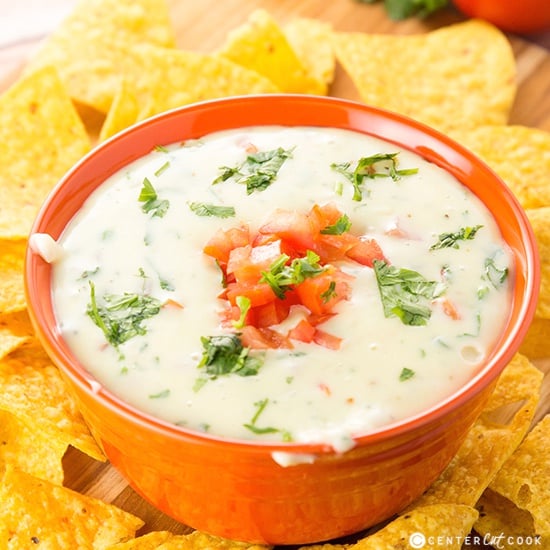 INGREDIENTS
1 pound white american cheese, shredded
1/2 cup half and half (more if desired)
1/2-1 tablespoon oil
1 jalapeño, seeds removed, diced
1/4 of a small purple onion, diced
1 roma tomato, diced
1 tablespoon chopped fresh cilantro (more or less to taste)
Black pepper to taste
Tortilla chips
DIRECTIONS
In a large skillet, heat oil, then sauté' jalapeño and onion until the pepper is tender and the onion is translucent.
Reduce the heat to medium low and add in all of the shredded white american cheese and stir constantly.
When the cheese is nearly melted, begin stirring in half and half. I used about 1/2 cup to get the desired consistency. Use more or less to get the consistency that you're looking for.
Add in diced tomato, chopped cilantro, and black pepper. Stir until everything is incorporated and the dip is smooth and creamy.
Serve immediately with tortilla chips, tortillas, or veggies.
Enjoy!