Halloween is the perfect time to make these Easy Halloween Spider Cookies. They're a yummy Halloween dessert that the kids love to help make.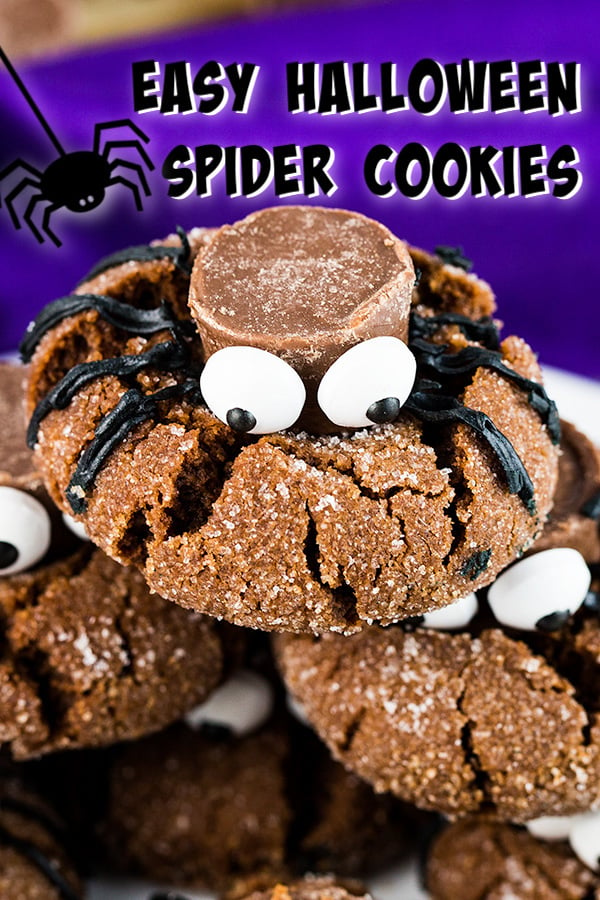 You will start by making a pretty basic chocolate and peanut butter cookie recipe. Once the cookies come out of the oven, you will press a Rolo or mini Peanut Butter Cup candy onto the cookie. This will be the spider's body. After transferring the cookies to a cooling rack, add the candy eyes before the cookie completely sets.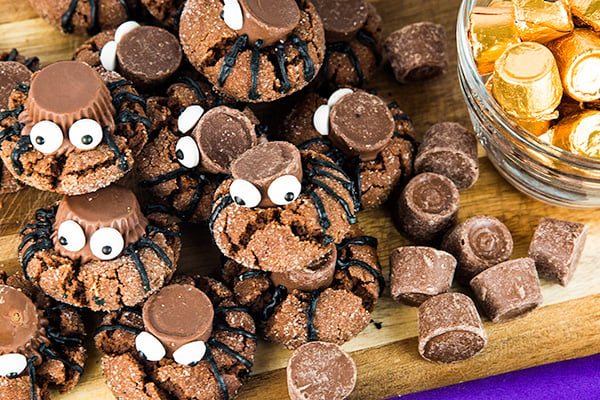 After the cookie cools completely, use a tube of black icing to pipe spider legs on each cookie. Then place the cookies in the refrigerator for about 10 minutes for the legs to set.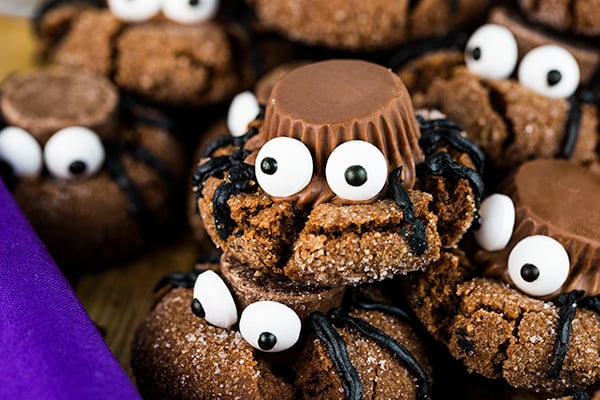 That's it! These Halloween Spider Cookies are such a fun, yummy treat whether you're making them for after trick-or-treating or as a Halloween Party project.
If you want to simplify things you can choose to use just Rolo's or just peanut butter cups. We liked using a combination of the two and made half the cookies with Rolo's and half the cookies with peanut butter cups.
While my favorite part about Halloween is the decorations and seeing all of the cute kiddos in costumes, it's also fun to have a cute Halloween treat that the kids just love.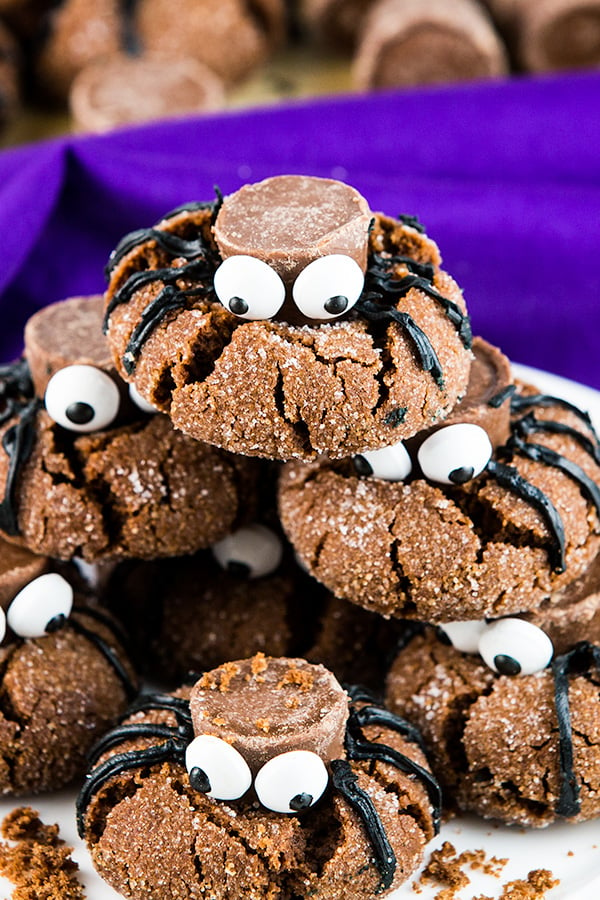 Enjoy! Happy Halloween! :)
This recipe makes about 4 dozen cookies.
If you are looking for other fun Halloween recipes, try my Perfect Pumpkin Pancakes, Chocolate Dipped Reese's Blondie's or these Pumpkin Chocolate Chip Cookies. They're all winners!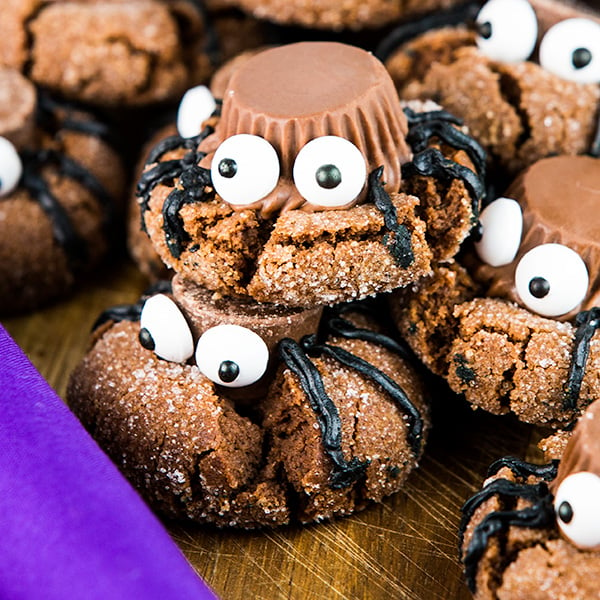 INGREDIENTS
DIRECTIONS
Preheat oven to 375 degrees F.
In a large bowl, combine shortening and peanut butter. Beat until well blended. To that, add: brown sugar and 1/3 c. sugar. Beat until light and fluffy. Then add: egg, milk, and vanilla. Mix until well blended.
In a medium sized bowl, combine flour, cocoa powder, baking soda, and salt. Gradually mix into the peanut butter mixture and combine well.
Roll dough into 1-inch balls, then roll in additional 1/3 c. sugar. Place on ungreased cookie sheet about 2 inches apart.
Bake 8-10 minutes or until lightly browned. Immediately press chocolate candies upside down into the middle of the cookies. Transfer to cooling rack then add the candy eyes while the chocolate is still slightly soft.
Move cookies to the refrigerator for firm up.
Using the tube of black icing, pipe the legs on each cookie.
Put the cookies back in the refrigerator for about 10 minutes to allow the chocolate legs to set.
Servings: 48
Recipe credit:
Brittany Jenkins