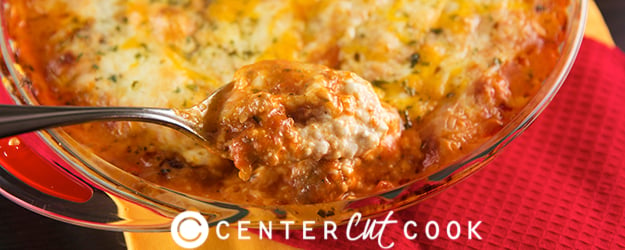 You guys know I have a thing for lasagna whether it be in the form of my classic Four Cheese Lasagna, Lasagna Soup, The Best Easy Lasagna OR something on the sweet side like my Chocolate Lasagna. Lasagna in all forms is comforting and delicious which is why I decided that Lasagna Dip would be the perfect addition to my lasagna obsessions! This Four Cheese Lasagna Dip is such a crowd pleaser and it comes together FAST whether you make it in the slow cooker or in the oven.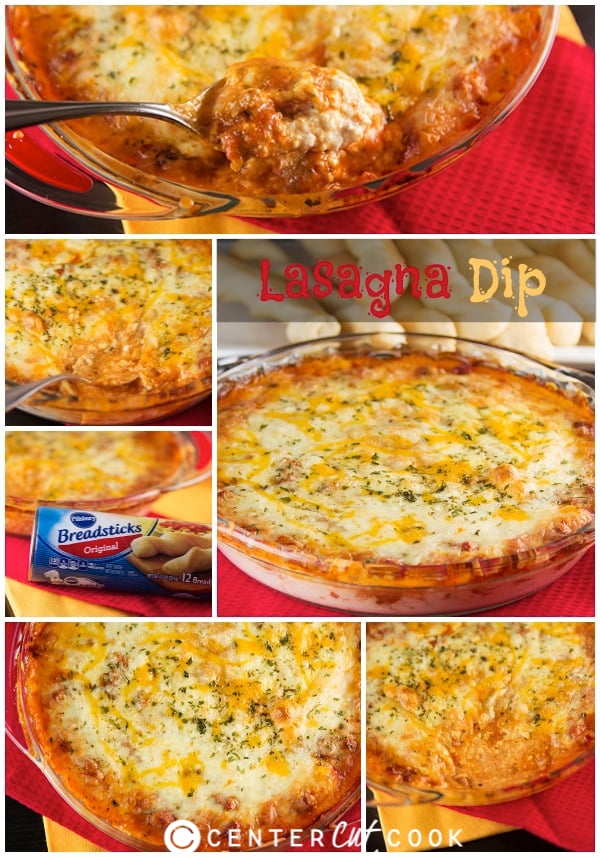 I decided I'd include some ground Italian Sausage in this dip, just because that's how I make my traditional lasagna, but you could very easily make this Lasagna Dip vegetarian by leaving it out. All of the ingredients is this Lasagna Dip are those you'd find in lasagna including pasta sauce, cottage cheese (sub ricotta if you wish), mozzarella cheese, parmesan cheese, and my secret ingredient, a little cream cheese. To add a little flavor I toss in a pinch of red pepper flake and some Italian seasoning. The end result? Cheesy, delicious goodness!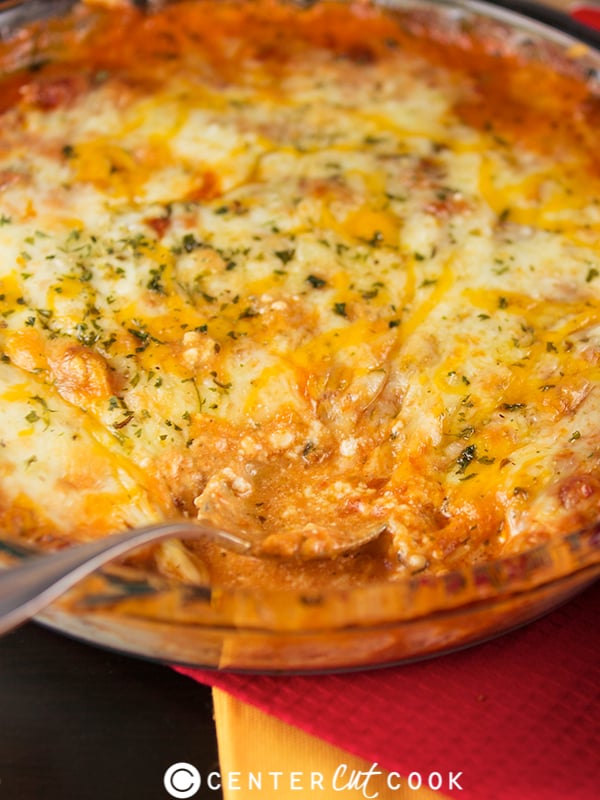 One of the most essential parts to serving a dip is deciding upon the dippers. I decided garlic breadsticks would be just perfect! Feel free to make them from scratch if you'd like. I had some of these Pillsbury breadsticks on hand that I used for something quick and easy. I just sprinkled a little garlic powder over them before they went into the oven to make them into garlic breadsticks.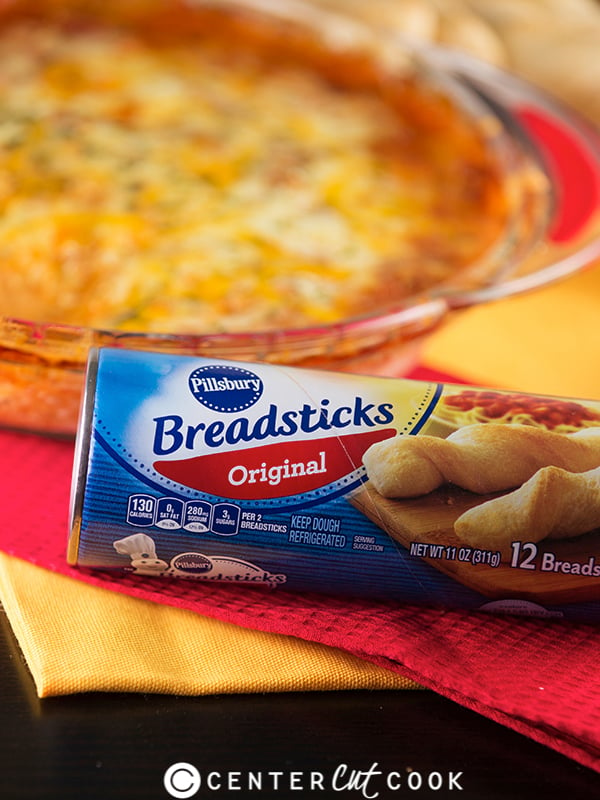 As I mentioned, this Four Cheese Lasagna Dip can be made in the oven or in the slow cooker, whichever you prefer. It comes together quick and will soon be one of those appetizers everyone will request that you make. Enjoy!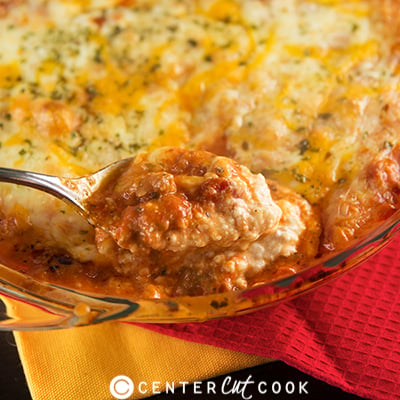 INGREDIENTS
1/2 pound ground Italian Sausage (optional)
1 cup pasta sauce of choice (Here's my homemade version)
1 cup cottage cheese
2 cups mozzarella cheese, divided
1 cup cheddar cheese, divided
1/2 cup freshly grated parmesan cheese
4 ounces cream cheese at room temp
1 teaspoon Italian seasoning
A pinch of red pepper flake
Dried parsley for garnish.
Garlic bread or crusty bread for dipping
DIRECTIONS
Pre-heat the oven to 350 F.
In a large skillet, brown Italian Sausage, using a large spoon to break the sausage into bite sized pieces as it cooks. When it's cooked through, drain any excess grease.
In a large bowl combine 1 cup cottage cheese with 1 and 1/2 cups mozzarella cheese, 1/2 cup cheddar cheese, 1/2 cup parmesan cheese, and 4 ounces cream cheese. Mix well.
Spread this cheese mixture evenly in the bottom of a pie plate (you could also use an 8 x 8 or 9 x 9 baking dish.
In a medium sized bowl, stir together cooked Italian Sausage with 1 cup pasta sauce, 1 teaspoon Italian Seasoning and a pinch of red pepper flake.
Spread the sauce evenly over the cheese layer.
Top with remaining 1/2 cup mozzarella cheese and 1/2 cup cheddar cheese.
Bake for 20-25 minutes or until the cheese is starting to turn golden and it's all bubbly and gooey. Garnish with dried parsley if you wish.
Slow cooker instructions: Arrange in slow cooker in the order listed. Cook on low for 2-4 hours or on high for 1-2.
Serve with garlic bread or crusty bread for dipping. Enjoy!
Recipe from
CenterCutCook