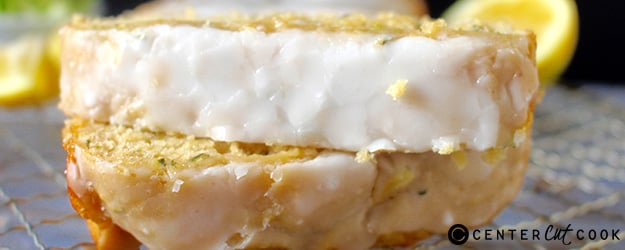 It's zucchini season which means it's time for sautéing it as a side dish, making zucchini noodles (also known as zoodles), and of course, baking with it! Instead of plain zucchini bread, try adding lemon to take zucchini bread to a whole new level of deliciousness! It has such a nice burst of freshness that everyone loves not to mention the insanely delicious glaze that'll get poured over top!
This bread comes together quickly and is mixed in one bowl with no mixers or special equipment needed. It is so moist from the brown sugar, buttermilk, zucchini, and butter. Then, to top it off, it is coated in a simple lemon glaze made simply with lemon juice and powdered sugar, that makes it irresistible.
Just like banana bread, zucchini bread somehow gets even better after it has sat in an air-tight container for a few hours. While it's incredible right out of the oven, it somehow tastes even better a few hours later. This bread will stay fresh and delicious for several days. Just be sure to keep it in an air-tight container.
Should I peel the zucchini?
It is entirely up to you if you would like to peel the zucchini. If the green specs don't bother you, there is no need to peel the zucchini. However, if you're trying to keep the addition of zucchini on the down-low (eh hem… so the kiddos don't notice), you may want to peel the zucchini. Either way, this bread will be delicious.
Looking for more delicious Zucchini recipes?
Looking for more delicious zucchini recipes? We've got you covered. Learn how to make "zoodles" here, or try our Zucchini Muffins with White Chocolate Peanut Butter Glaze. These Baked Zucchini Chips are always a hit too!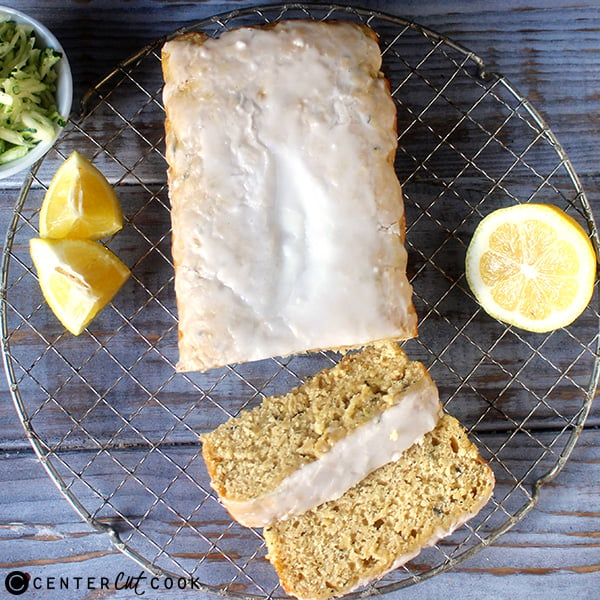 BREAD INGREDIENTS
1/4 cup butter
1/2 cup brown sugar
1/2 cup granulated sugar
1 egg
1 teaspoon vanilla
2 tablespoons buttermilk
Zest from 3 lemons
Juice from 2 lemons
1 3/4 cups four
1 teaspoon baking powder
1/2 teaspoon baking soda
1/2 teaspoon salt
1 cup shredded zucchini
GLAZE INGREDIENTS
Juice from 1 lemon
1/2-3/4 cup powered sugar
DIRECTIONS
Preheat the oven to 350°F and spray a loaf pan with non-stick spray.
In a large bowl, add butter and melt in the microwave. It should only take 10-20 seconds.
Add the brown sugar and granulated sugar and stir well.
Add in the egg, vanilla, and buttermilk, zest, and juice and mix until combined.
Add in the flour, baking powder, baking soda, and salt and stir until incorporated.
Fold in the zucchini and pour into prepared loaf pan.
Bake for 40 minutes or until toothpick inserted in the center comes out clean.
Once fully cooled, mix glaze ingredients and pour over top.
Serves: 8-10