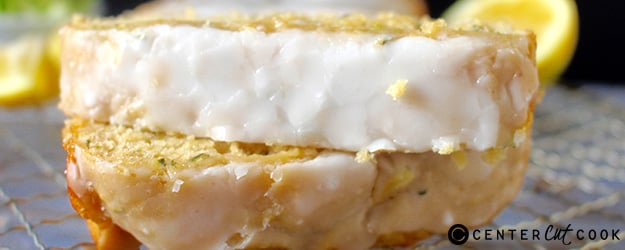 This Lemon Zucchini Bread is super moist, has the best lemon flavor, and is so easy to make.
It's zucchini season which means I'm eating it raw, sautéing it as a side dish, making zucchini noodles, and of course, baking with it! Instead of just plain zucchini bread, I added lemon and it makes it the best zucchini bread ever! It has such a nice burst of freshness and everyone that tries it, loves it!
This bread comes together quickly and is mixed in one bowl with no mixers or special equipment needed. It is so moist from the brown sugar, buttermilk, zucchini, and butter. Then, to top it off, it is coated in a simple lemon glaze that makes it irresistible.
I entered it into the county fair bread competition last year and took 3rd place . One judge gave it a perfect 100 and took the rest of the loaf home. So this is truly an award winning bread!
This is the bread you should make if you have any extra zucchini to use- you will not be disappointed. You may want to even make 2 loaves, just to be safe!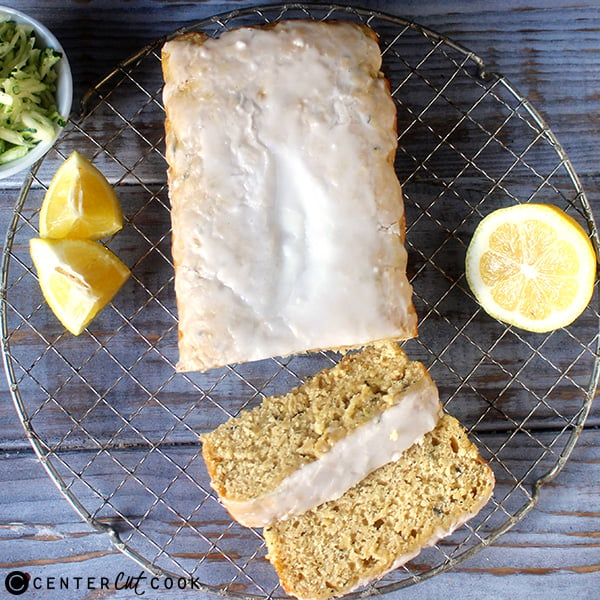 BREAD INGREDIENTS
1/4 cup butter
1/2 cup brown sugar
1/2 cup granulated sugar
1 egg
1 teaspoon vanilla
2 tablespoons buttermilk
Zest from 3 lemons
Juice from 2 lemons
1 3/4 cups four
1 teaspoon baking powder
1/2 teaspoon baking soda
1/2 teaspoon salt
1 cup shredded zucchini
GLAZE INGREDIENTS
Juice from 1 lemon
1/2-3/4 cup powered sugar
DIRECTIONS
Preheat the oven to 350° and spray a loaf pan with non-stick spray.
In a large bowl, add butter and melt in the microwave. It should only take 10-20 seconds.
Add the brown sugar and granulated sugar and stir well.
Add in the egg, vanilla, and buttermilk, zest, and juice and mix until combined.
Add in the flour, baking powder, baking soda, and salt and stir until incorporated.
Fold in the zucchini and pour into prepared loaf pan.
Bake for 40 minutes or until toothpick inserted in the center comes out clean.
Once fully cooled, mix glaze ingredients and pour over top.
Serves: 8-10