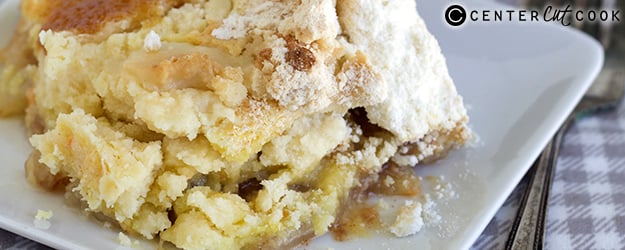 Dump cakes always make an appearance at this time of the year for my family. This is the first one I've ever put together, but my mom is famous for them. I guess because they're so simple to throw together. I can't deny it, it's really nice to only take 10 – 15 minutes to throw an amazing pear dump cake together.
I've learned quickly that a dump cake can be incredibly versatile. If you don't have pears, but have a bag apples, use the apples! Berries, canned pie fillings, my mom does a variation of the the cake with pumpkin puree. Seriously. So versatile.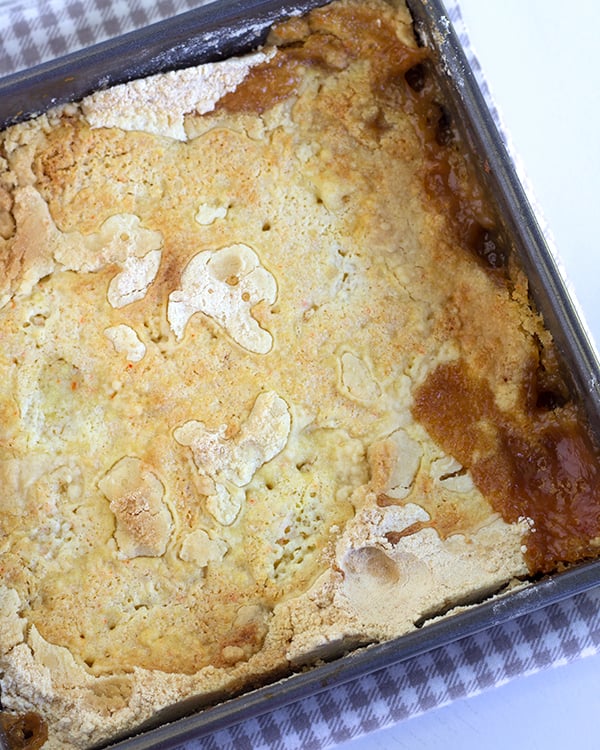 This is an awesome way to make a cake. My very favorite thing about these cakes is the topping. Bits of the topping will be crispy and buttery and other parts will be crumbly and soft. The bottom will soak up any of the juices and become soft and flavorful. I think I could go on for days talking about the topping.
If you're into pecans, by all means add them to either the pear filling or the top of the cake. Either one will work. If I would have remembered, I would have added them to the top and poured the butter over them so they browned up and were super toasty. If you threw them in with the pears, it would add the combination of brown sugar and cinnamon would have mingled well with the pecans. Have I sold you on the pecan idea yet?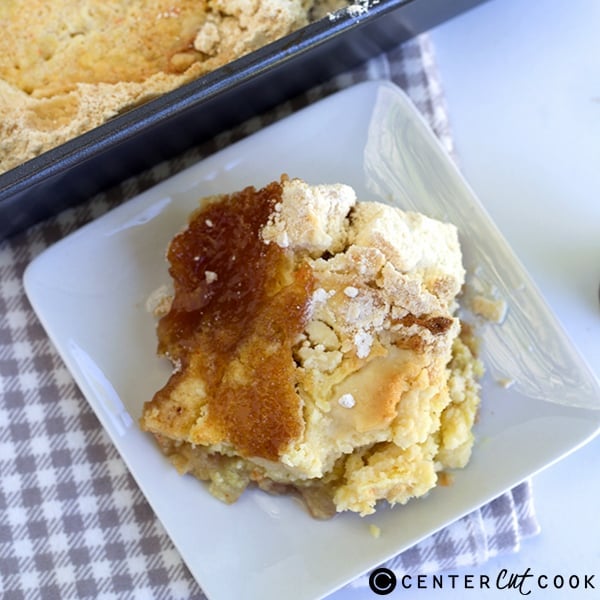 INGREDIENTS
8 pears, peeled, cored and sliced
3 T. light brown sugar, packed
1/2 tsp. ground cinnamon
1 yellow boxed cake mix
1/2 cup (1 stick) butter, melted
DIRECTIONS
Preheat oven to 350 degrees.
In a bowl, stir together the pear slices, brown sugar and cinnamon.
Place the pear slices into a 8×8 square pan. You can also use a longer pan like a 7×11, if you wish.
Pour the cake mix on top of the filling.
Pour the melted butter over the top of the cake mix. Make sure to cover the entire top.
Place in the oven and bake for about 50 minutes until the top is golden brown.