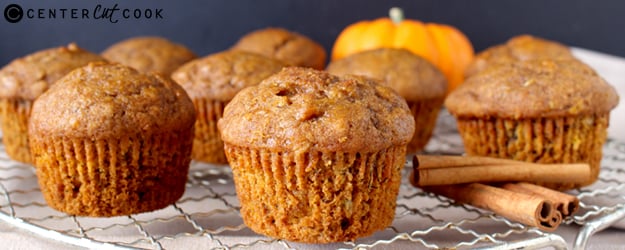 These Pumpkin Banana Muffins are a delicious combination of two classics. They are so easy to make and they taste amazing!
I love banana bread in every way, shape, and form- so it just made sense to add pumpkin to it! The combination is so delicious with just the right balance of both flavors, neither one overpowering the other. Both the banana and pumpkin make them so moist and they aren't overly sweet, making them perfect for breakfast.
These are so simple to throw together with no mixer required! What I like to do is melt the butter in a large bowl, then add the bananas and mash them, then add the rest of the ingredients. That way only one bowl gets dirty and clean up is easy.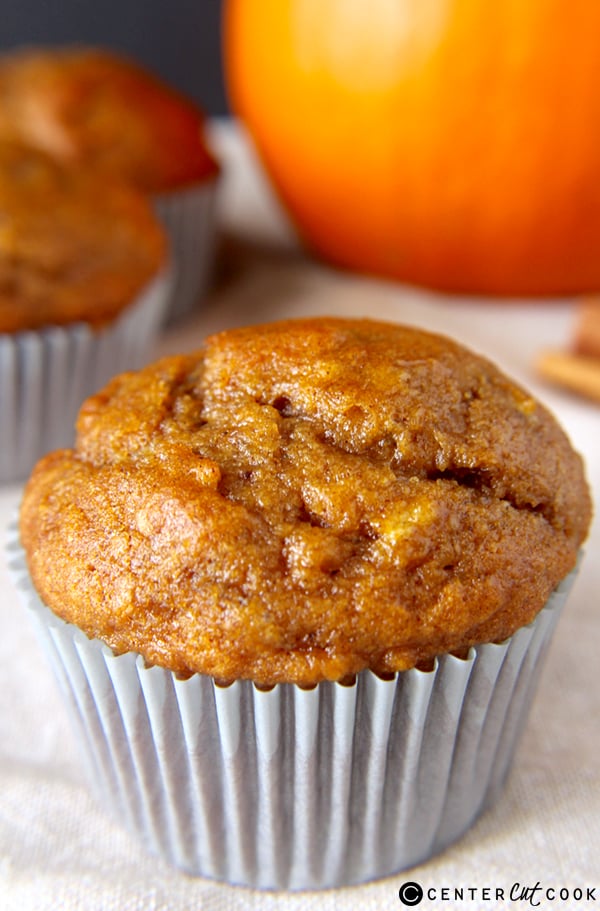 These muffins are baked at a high temperature right at first and what that does is help them rise and give them a nice round top. After 5 minutes the temperature is reduced, and keeping the muffins in the oven, they finish baking. I do this with all my muffins and I love how they turn out. It gives them that fancy, bakery-style muffin appearance.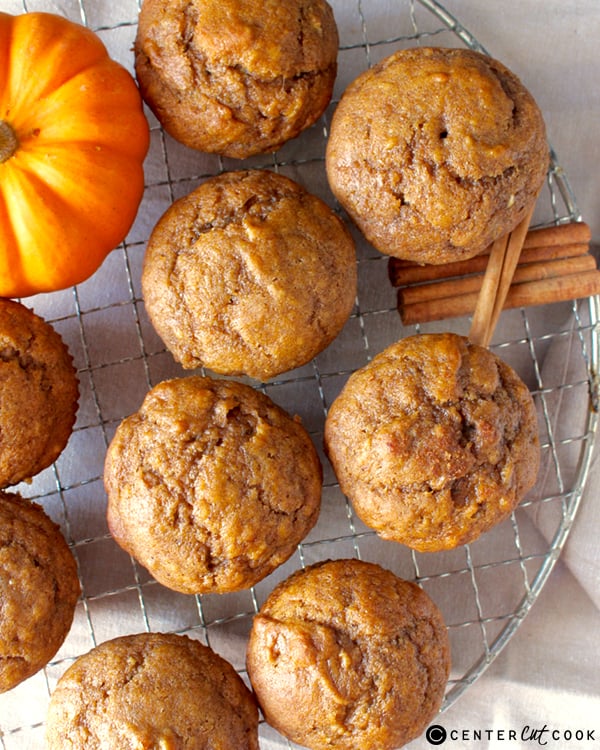 Combining pumpkin and banana makes for one truly delicious muffin! They are moist, filled with warm spices, and so full of flavor! You will love these tasty muffins!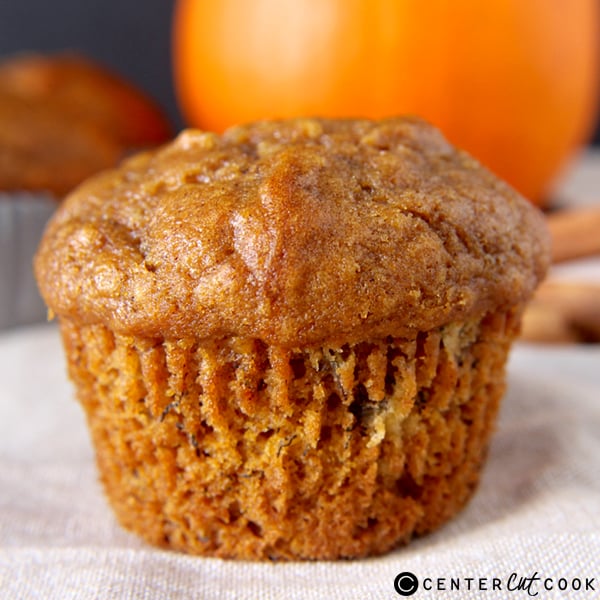 INGREDIENTS
1/4 cup butter
2 bananas, preferably very ripe
1 cup sugar
3/4 cup canned pumpkin
1 egg
1 teaspoon vanilla
1 1/2 teaspoon pumpkin spice
1 teaspoon cinnamon
1 1/2 cups flour
1/2 tea salt
1 tea baking soda
DIRECTIONS
Preheat oven to 425° and line a 12-count muffin tray with liners.
In a large bowl, microwave butter until melted, about 15-20 seconds, then add the bananas and mash. Add the sugar and pumpkin. Stir well.
Stir in the egg and vanilla.
Add the pumpkin spice, cinnamon, flour, salt, an baking soda. Mix until no dry pockets remain.
Spoon evenly into the muffin tin.
Bake for 5 minutes at 425°, keeping the muffins in the oven, reduce the heat to 350° and bake for 15-16 more minutes. Baking them at the higher temperature at first helps them rise and gives a nice rounded top.
Servings: 12