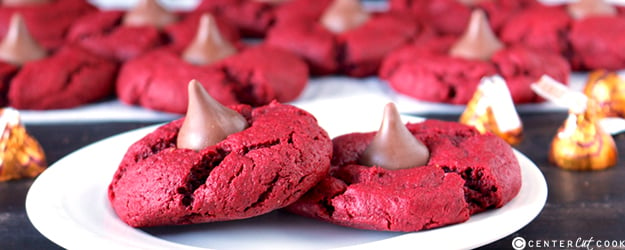 Christmas time can be crazy and with all the baking everyone does, sometimes we just need a shortcut and Betty Crocker™
And Hershey's® are two brands I can always rely on when I need something tasty. While shopping at Jewel Osco, I decided on Red Velvet cake mix and Caramel kisses- a match made in heaven. I only had to add three other ingredients to make some truly delicious cookies.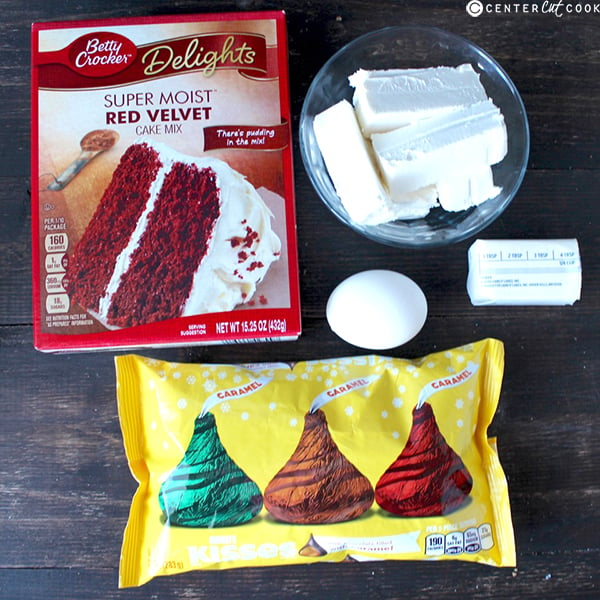 You will love how fast and simple these are! The cream cheese keeps them so moist and soft and the kiss on top combines perfectly with the rich cookie. It is a great combination. The red velvet is perfect for Christmas, but they are good enough to make all year long. I highly recommend keeping a box of cake mix in your cupboard for those times for need a sweet treat in a pinch.
These cookies are perfect for sharing- I brought these to church and everyone loved them! If you can manage to not eat them all, a plate of these would be a great gift to a neighbor or friend.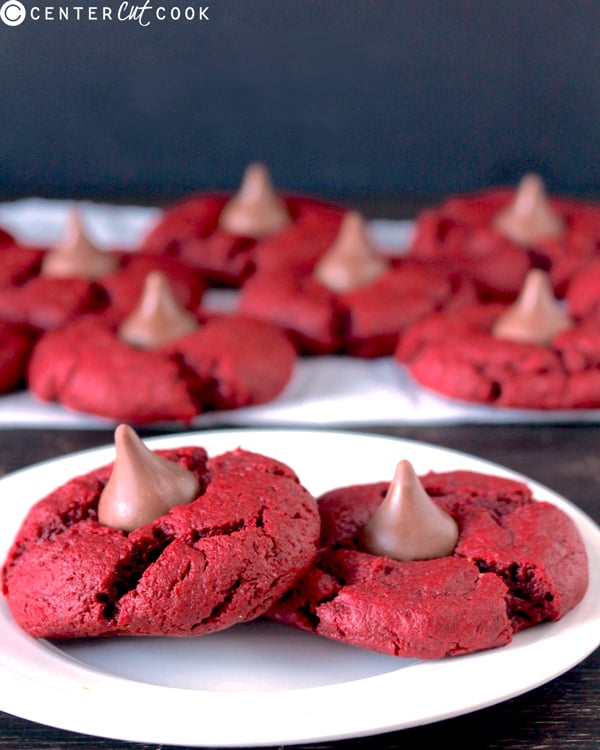 Make sure to shop your local Jewel Osco for all your holiday baking needs. Grab the ingredients for these quick cookies and add them to your baking list. You will be glad you did! Also, click here to check out their website for 4 never before seen recipes for this holiday season.
This is a sponsored conversation written by me on behalf of Betty Crocker™ and Hershey's® . The opinions and text are all mine.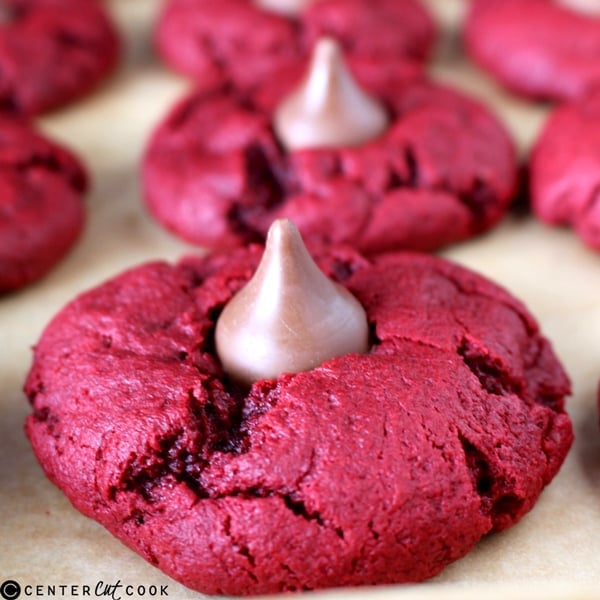 INGREDIENTS
1 Betty Crocker Red Velvet Cake Mix (15.4oz)
1 egg
8 ounces cream cheese, room temperature
1/4 cup butter, room temperature
18 Hershey Kisses – I like Caramel Kisses
DIRECTIONS
Preheat oven to 350° and line 2 cookie sheets with parchment paper.
Combine cake mix, egg, cream cheese, and butter together in a large bowl until smooth. This will take some stirring and it will look dry at first. Keep stirring until it is fully mix and no cream cheese or cake mix spots remain.
Scoop into 2 tablespoon balls and roll between palms to smooth.
Place 9 cookies on each tray and bake, one tray at a time, for 14 minutes.
While cookies are baking, unwrap 18 Hershey Kisses.
Let cookies cool for about 2-3 minutes and top with Hershey Kiss.
Repeat with remaining tray of cookies.
Servings: 18