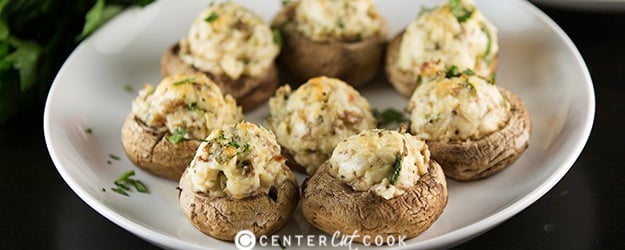 If you're looking for the best stuffed mushrooms, look no further! They are everything a stuffed mushroom should be – yummy and delicious with a creamy filling. This is my go-to classic stuffed mushroom recipe that comes together quickly and is the perfect appetizer that everyone will enjoy. It is vegetarian, keto, and low-carb friendly.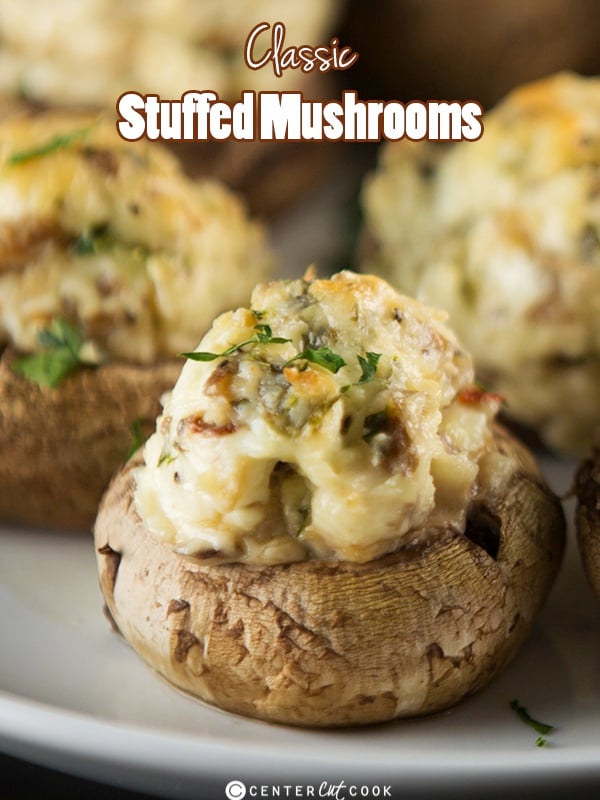 It's entirely vegetarian – no sausage, no crab, no bacon. Of course you could add those things if you wish, but this is just a basic, simple recipe that everyone loves and perfect for entertaining.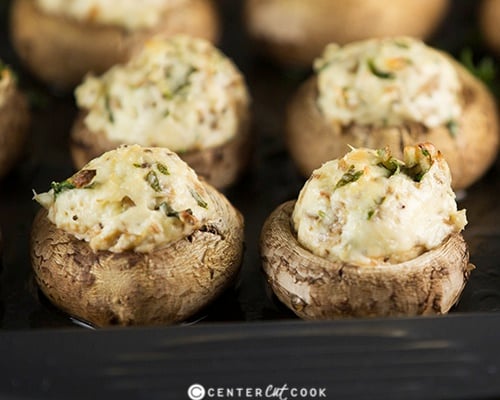 Why is it that a mushroom stuffed with cheesy goodness can bring me such extreme happiness? I kept the filling on these guys pretty simple – simply cream cheese, garlic, parmesan cheese and a few seasonings. That's it. While they are simple in terms of ingredients and preparation, the result is super flavorful and something you might expect from a restaurant.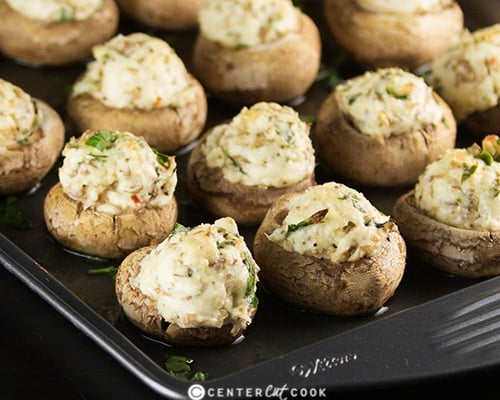 In other words, I think you're going to love this recipe for classic stuffed mushrooms just as much as we do!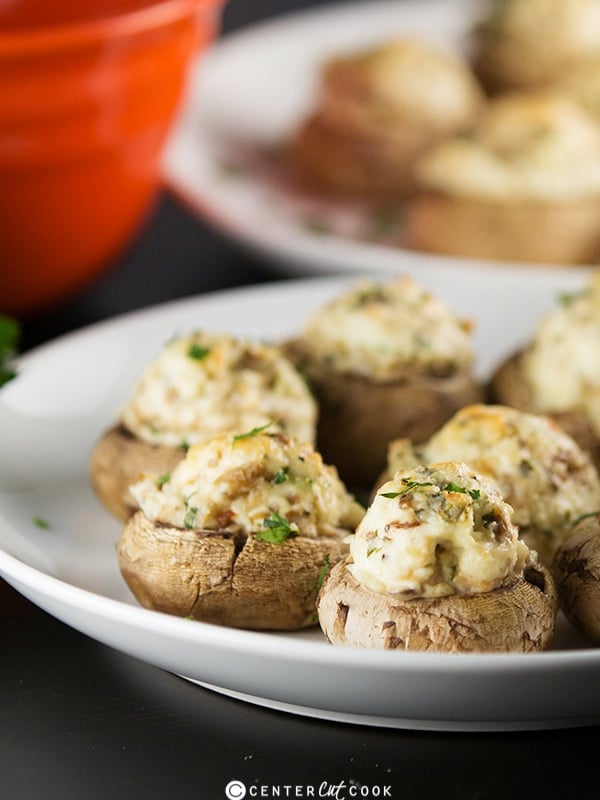 And of course, like I mentioned, you could certainly add in sausage or crab if you wish, or even spinach. Get creative and enjoy!
Looking for other stuffed mushroom recipes? Try my Artichoke and Spinach Stuffed Mushrooms, these Jalapeño Popper Stuffed Mushrooms or these Bacon Parmesan Stuffed Mushrooms.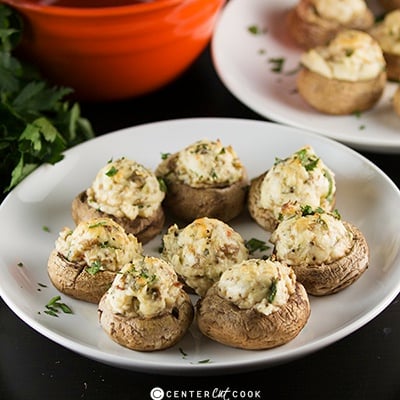 INGREDIENTS
20 fresh mushrooms
1 tablespoons extra virgin olive oil
3 teaspoons minced garlic
8 ounce package cream cheese
3/4 cup finely grated parmesan cheese (I use my microplane grater for this)
1/4 teaspoon black pepper
1/4 teaspoon dried oregano
DIRECTIONS
Pre-heat your oven to 350 degrees.
Remove the stems from the mushrooms and set aside, you'll need these in a minute.
Use a damp cloth to wash the mushrooms.
Cut any hard part off the mushroom stems and discard. Chop up the remaining mushroom stems so that they are really fine.
Heat 1 tablespoon olive oil in a large non-stick skillet. Sauté the chopped mushroom stems and garlic for 5-10 minutes. Turn the heat to low. Stir in cream cheese, parmesan cheese, black pepper and oregano. Stir well.
Spoon about 1/2 to 1 tablespoon of mixture into each mushroom cap.
Bake for 20-25 minutes, or until the mushrooms are nicely browned.
Serve immediately.
Recipe from
CenterCutCook