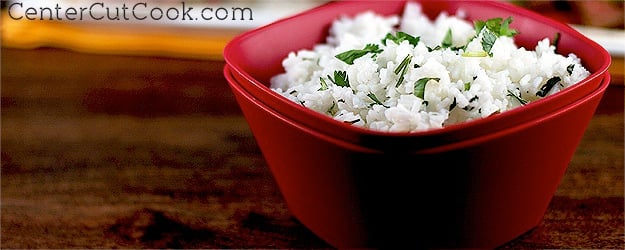 I've talked about confessions before, like when I confessed to using a rotisserie chicken from the store to get supper on the table in a snap. But I have other confessions to make, like how I spend a ridiculous amount of time on Pinterest and Facebook (are you following me yet?), or how I sneak handfuls of chocolate chips from the pantry (milk chocolate, please). And then I must confess to being a total Apple fangirl, and secretly wishing I had my own show on the Food Network or The Travel Channel. But now I'm getting off track here. What I was going to confess to was using instant rice when I'm cooking.
I know, I know, so many people tell me that I haven't experienced real rice if I'm eating the instant kind. It's not that I don't like the long cooking kind, I do. It's that the long cooking kind of rice just does not like me. I've only gotten it to turn out just right a handful of times. The instant rice, however, loves me. It turns out perfect every. single. time. So I stick with instant rice. Can you blame me?
With this recipe, you can use whatever kind of rice you'd like, because the seasonings don't get added in until the rice is fully cooked. What I love about this cilantro lime rice is that it goes so well with many of the tex-mex/hispanic types of recipes I make, which is a lot. Like I'm sort of in love with all things Mexican, when it comes to food anyways. Take for example this recipe for slow cooker Cheesy Tex-Mex Chicken (yum!) or yesterday's recipe for The Best Fajitas. Both of these recipes would go great with Cilantro Lime Rice!
Whether you use instant rice, or the slower cooking rice, this Cilantro Lime Rice is the perfect simple side! Enjoy!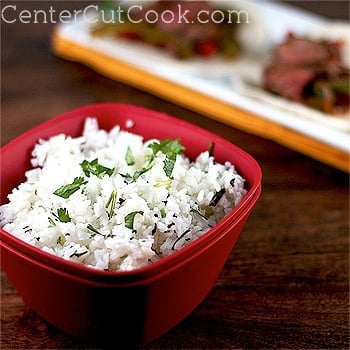 INGREDIENTS
2 cups hot cooked rice
2 tablespoons fresh chopped cilantro
1/2-1 teaspoon sea salt
1 tablespoon lime juice
DIRECTIONS
Cook rice according to package directions. When it is fully cooked (I like to let my rice steam a little longer than recommended so that it can soak up all of the liquid), add in fresh cilantro, sea salt, and lime juice. Stir well and serve immediately.
2 cups of rice serves 4-6