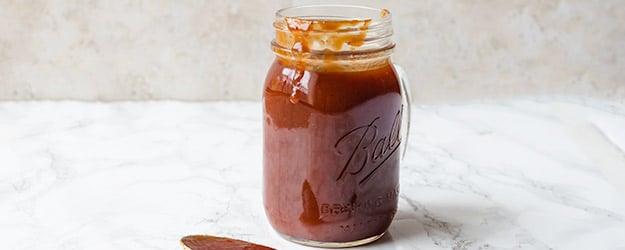 While store bought barbecue sauce is incredible, there is something about homemade barbecue sauce that is so much more satisfying. There is a depth of flavor and brightness that cannot be matched by anything else. You can also customize the flavor profile to complement your food and your mood. This particular recipe for homemade barbecue sauce has a hint of honey and a hint of heat that hits you in the back of the mouth. It's my favorite for using as a dipping sauce or cooking vegetables and chicken, but you can use it for any meat or occasion.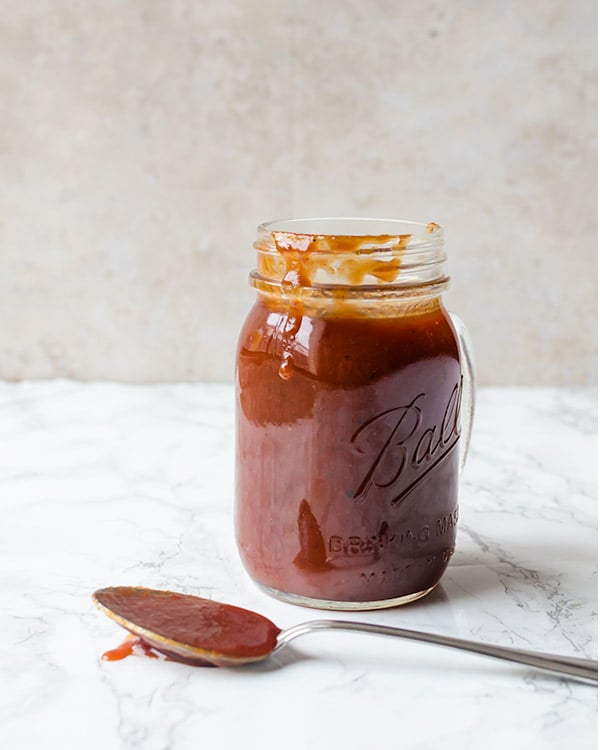 Making homemade barbecue sauce is surprisingly easy and quick. Once it is thickened, you can use it right away or you can store it in the refrigerator for later. For a deeper flavor you can replace the honey with molasses. For a touch of fruity sweetness like a Hawaiian barbecue, you can replace the water with pineapple juice. You can add smokiness and heat with chipotle peppers, or give it a Mexican flair with cumin and chili powder. I recommend using this homemade barbecue sauce as a blank canvas for you to customize.
Since this recipe is so easy to make, there aren't any real tips or tricks. My main recommendation is to taste as you go, especially when adding the cayenne pepper and salt so you reach your desired level of heat and saltiness. Personally, I prefer a bit more heat, but this particular recipe has just a slight touch of heat that is still very kid-friendly. For those very discerning young palates, you can completely omit the cayenne and still have a great sauce. If needed, you can easily double or triple (or even quadruple) the recipe to make as much as you need.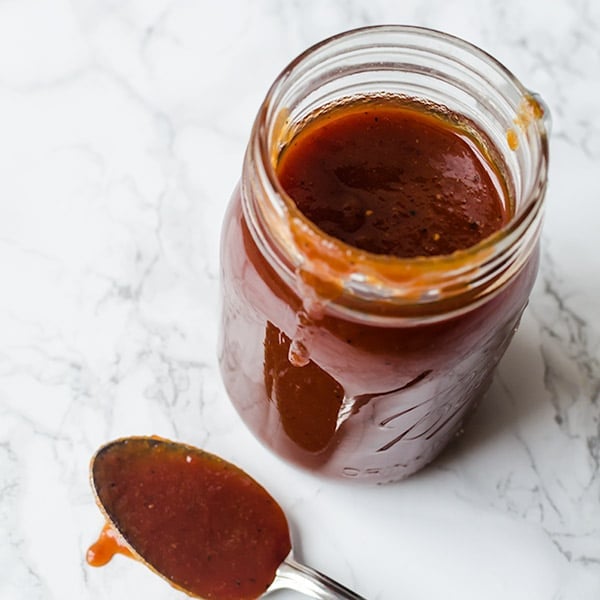 INGREDIENTS
DIRECTIONS
Mix all the ingredients together in a saucepan.
Bring to a boil, then take down to a simmer. Cook until it is reduced to a thick sauce. Stir frequently and scrape the sides and bottom of the pan to prevent the sauce sticking.
Transfer to a container to cool to room temperature. Once cool, cover with an airtight lid. Store in the refrigerator and keep for about one week.
Servings: 2 cups