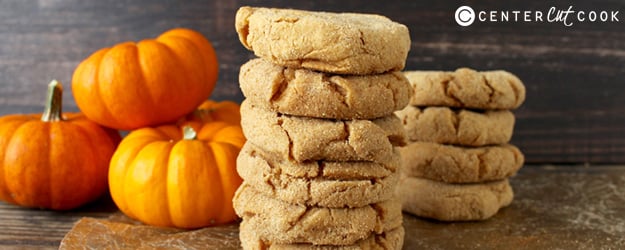 These cookies are so good! I love making them because I can mix them up in about 5 minutes, the dough doesn't need any time in the fridge to chill, and they taste so amazing! They are a fun twist on cheesecake and so different than any other pumpkin dessert. But if this doesn't seem like your kind of cookie be sure to check out our other recipes that use pumpkin!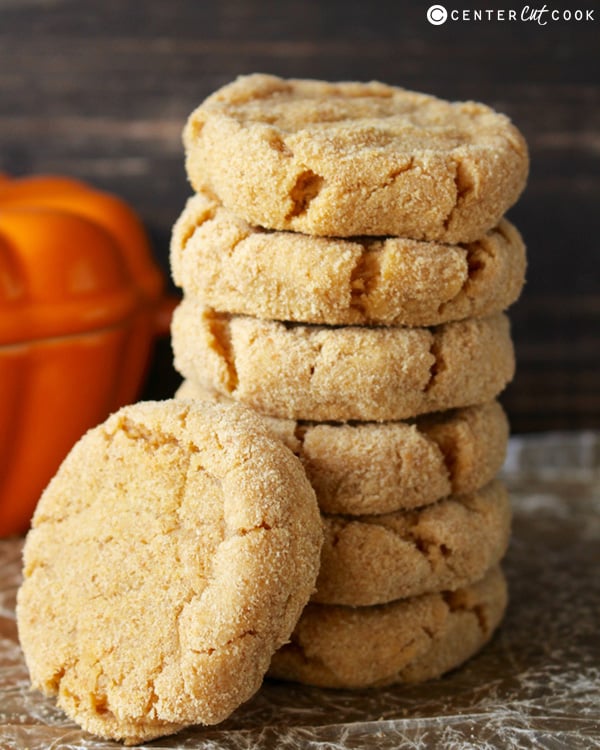 My brother described it best when he tried one and described it as a great introduction to fall. It's not overpowering- the pumpkin is not as strong as some other desserts, but it's perfect! Chewy, dense, creamy, with just the right spices. It's also great for when you have just a little pumpkin left at the bottom of the can after making another recipe. Don't throw it out- use it for these delicious cookies! These are best served straight from the fridge, just like regular cheesecake. That means they're perfect to make ahead and keep until you're ready to serve or eat them.
Make sure your ingredients are at room temperature so they mix easily. They can be mixed by hand if everything is soft. They are coated in graham cracker crumbs that really give it that signature cheesecake flavor and if you want, you can add a little more pumpkin pie spice to that coating to enhance the pumpkin flavors.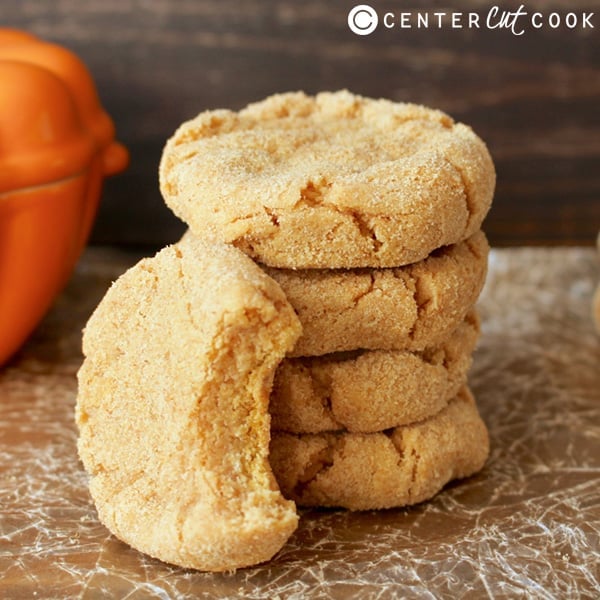 INGREDIENTS
8 ounces cream cheese, room temperature
1/2 cup butter, room temperature
1/2 cup canned pumpkin (not pumpkin pie mix)
1 1/2 cups granulated sugar
1 teaspoon vanilla
2 cups flour
1/2 cup graham cracker crumbs
1 1/2 teaspoons pumpkin pie spice
1/2 teaspoon cinnamon
1/2 cup graham cracker crumbs (for rolling the cookies)
1/4 teaspoon pumpkin pie spice (optional)
DIRECTIONS
Preheat the oven to 350° and line 2 sheet trays with parchment paper.
In a large bowl, stir together cream cheese, butter, and pumpkin until completely smooth.
Add in the sugar and vanilla and stir until combined.
Add the flour, 1/2 cup graham cracker crumbs, pumpkin pie spice, and cinnamon. Carefully mix until it is completely mixed and smooth.
Scoop into balls and roll in the remaining graham cracker crumbs (with the pumpkin pie spice mixed in if desired).
Place on the tray and bake for 15 minutes. Remove and slightly press down so they are flat.
Bake for 3 more minutes.
Repeat with remaining dough.
Let cool and store in the fridge. These are best served cold, just like regular cheesecake.
Servings: 19