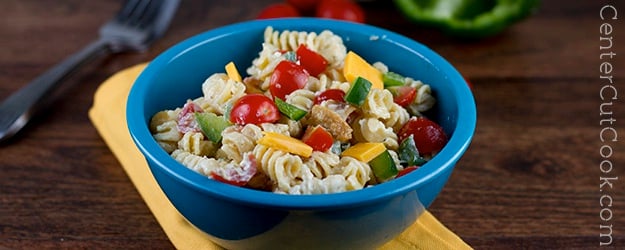 You guys! You guuuys! I'm about to confess something that very few people know about me, unless you happen to be in my house during the day when hubby is at work. This pretty much means that only my puppies are aware of this aforementioned confession. You ready? I am a SUCKER…. a real sucker for 80's rock music. And when I'm trying to get anything done around the house, whether it be cooking, cleaning, projects, etc., I turn on my Journey Pandora (loooove) station and ridiculously sing along to every song that blares throughout my house. If they could, I'm sure my puppies would plug their ears. I'm pretty positive I only know about 23% of the real lyrics to these songs, but it definitely does NOT stop me from making up my own, or singing lyrics that I THINK are right, only to find out that I'm wrong. Like really wrong.
I'm talking Def Leppard, Bon Jovi, Rolling Stones, Duran Duran, Whitesnake, Bryan Adams, Guns N' Roses, AC/DC…. etc.
Love
LOVE
LOVE!
Something else I love almost just as much as 80's Rock Music (and therefore the musical Rock of Ages) is…
Pasta salad. As a result of my love for pasta salad, I am picky about it. I've tried hundreds (translation: maybe 10?) different recipes and have concluded that this Bacon Cheddar Ranch Pasta Salad is my fav. and I think it'll be yours too. Even my pasta/potato salad-hating husband likes this one (maybe it's the bacon? the key to every man's heart, according to the Costco receipt checker guy…).
I like to think of this pasta salad as the triple threat. What is more unbeatable than bacon, cheddar, AND ranch, all in one fabulously delicious pasta salad? Unbeatable I tell you, unbeatable.
What did I hear you say? You're going to run out right now and buy all the ingredients to make this fabulously delicious pasta salad? AND you're going to crank up the sound while Bon Jovi sings to you about living on a prayer?? I couldn't think of a better idea!
*Note: Ranch dressing is NOT an ingredient in this pasta salad, however, all of the seasonings are the same ones used in homemade classic ranch dressing.
INGREDIENTS
1- 12 ounce box rotini, or tricolor rotini, cooked according to package directions, and cooled
1 cup mayonnaise
1/2 cup milk (plus more if needed)
6-8 slices bacon, cooked and crumbled
1 1/2 cups grape or cherry tomatoes, halved or quartered depending on size
8 ounces cheddar cheese, cubed
1/2 of a green bell pepper, diced
1/2 teaspoon dried chives
3/4 teaspoon dried parsley
1/4 teaspoon dried dill weed
1/4 teaspoon garlic powder
1/4 teaspoon onion powder
1/4 teaspoon salt
1/4 teaspoon black pepper
DIRECTIONS
In a small bowl, combine mayo, milk, chives, parsley, dill weed, garlic powder, onion powder, salt and black pepper.
In a large bowl, toss together cooled pasta, cheese, green pepper, bacon, and tomatoes.
Stir in the dressing from step one. Add a little more milk if necessary.
Cover and chill in the refrigerator for at least two hours so that all the flavors can come together.
Adjust seasonings to taste- you may need a little extra salt and/or pepper.