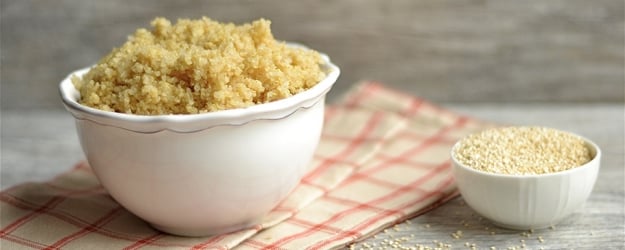 I always have a tupperware of quinoa stashed in my fridge. It's such an easy replacement to rice, adds protein and fiber to a yummy salad, or makes a great addition to a soup! It really is a versatile food that everyone should keep on hand. Not only can it be super tasty, but is considered a nutrient dense "superfood". I have heard of people tell me they aren't crazy about the taste, but I'm here to tell you, it can be so yummy when used in the right recipe!!
I love it so much, that I eat it almost everyday. Eating it plain is not that exciting; it's kind of the same thing as eating plain rice. It needs a little flavor and should enhance the meal rather than be the star of the meal! I love to add it to my salad for lunch, making my lunch a lot more filling. I also love it served in a taco bowl with some delicious fix-ins!!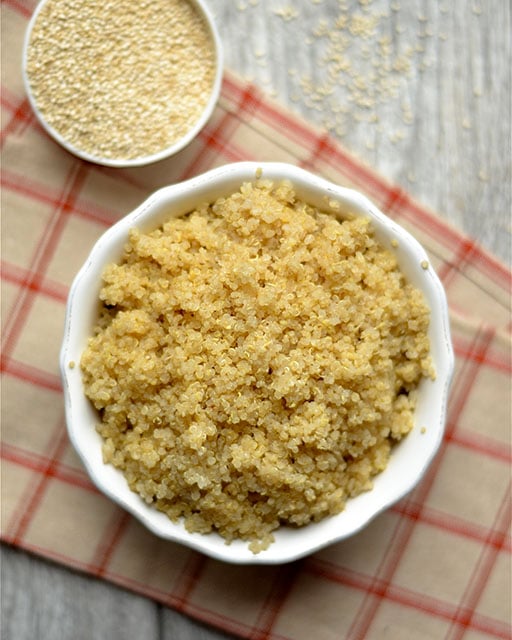 So can you flavor quinoa in a simple way? The answer is of course! The easiest way to give it more flavor or an earthy taste is to boil quinoa with vegetable or chicken broth. The ratio is 2-1 in favor of the broth. I find that 2 cups broth with 1 cup quinoa can usually last me all week. Feel free to double if you have grand plans of adding it to something substantial like soup. Just a quick caveat with soup, it's best to make sure your quinoa is cold and already cooked before adding it to a hot soup. Otherwise it may expand and get too mushy. All you need to make the perfect quinoa is a small saucepan, quinoa, broth, and a lid to secure. And of course, about 20 minutes of your time. Prep on the weekends to make things easy for you throughout the week!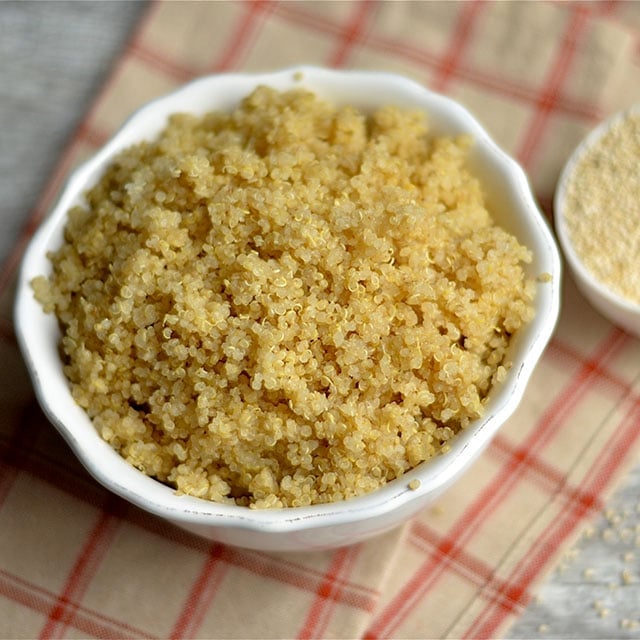 INGREDIENTS
1 cup dry, uncooked quinoa seeds
2 cups chicken or vegetable broth
DIRECTIONS
In a small saucepan, bring quinoa and broth to a boil.
Reduce heat to low, cover with a lid.
Let cook for approximately 15 minutes (maybe a few extra minutes depending on stove top and pot), or until the quinoa can be fluffed with a fork and the broth has been absorbed.
Remove the lid and remove from heat. Let stand a few minutes before serving.
Quinoa can be stored in an air-tight container in the fridge for up to 1 week.
Servings: 3 cups