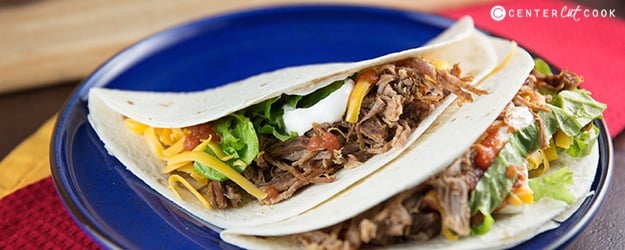 I've mentioned it before, but I'll say it again: Our love for tacos runs deep in this house! This new recipe for Slow Cooker Beef Tacos has quickly become a favorite, partly because it's so easy but also because it's so delicious. Many crock pot taco recipes call for a chuck roast, but I use flank steak instead. Flank steak can be a tough cut of meat, but if it's slow cooked it's tender and just falls apart. Oh, and did I mention you only need 3 ingredients to make these tacos? Love it!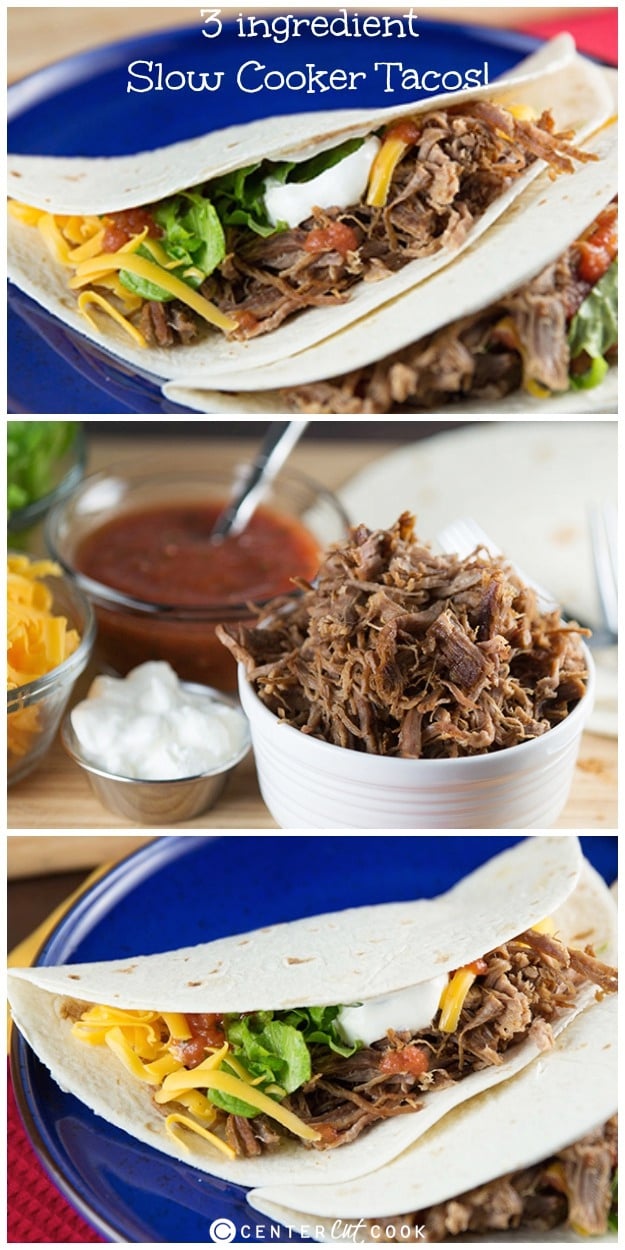 If you haven't cooked with flank steak before, it's generally a long and flat cut of meat. A lot of times I'll use it for fajitas and slice it really thin against the grain so that it's tender. Because you will be slow cooking this meat, you don't have to worry about the flank steak being too tough. By the time it's done cooking in the crock pot after 7-8 hours, it'll be perfectly tender and all you'll need is a couple of forks to pull the meat apart.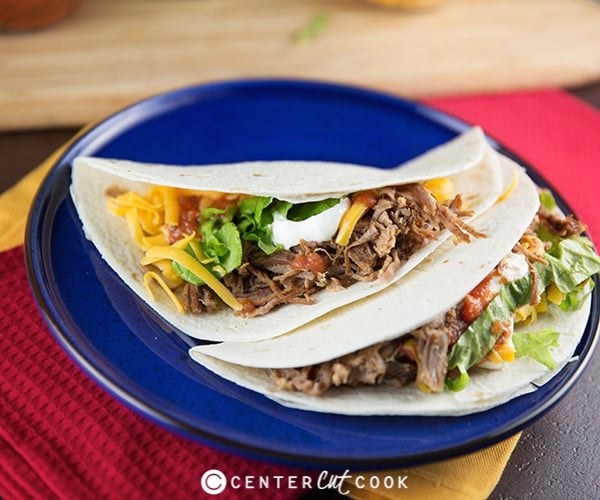 Serve these tacos with all of your favorite garnishes. We are huge fans of my recipe for The Best Guacamole and Homemade Salsa.
And in case you're looking for some more taco recipes, I've got you covered! You'll want to try my Cheesy Oven Baked Tacos, these Taco Flatbread Pizzas, and for something a little different, this Taco Pasta Bake.
Enjoy!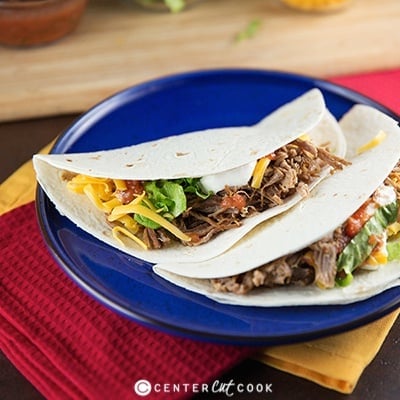 INGREDIENTS
DIRECTIONS
Rub the packet of taco seasoning on the flank steak, making sure to cover both sides.
Place the flank steak in the bottom of your slow cooker. Add 1/2 cup beef broth. Cover and cook for 7-8 hours, or until the beef is fall apart tender and can easily be shredded with a fork.
Remove the taco meat from the slow cooker. Use two forks to shred the meat.
Recipe from
CenterCutCook