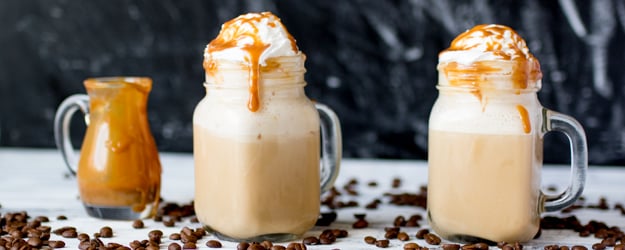 Nothing quite hits the spot like an icy frappuccino on a hot day.
The amazing wake-you-up smell of espresso, blended with ice and milk is so refreshing. Even better when you start adding some flavors in.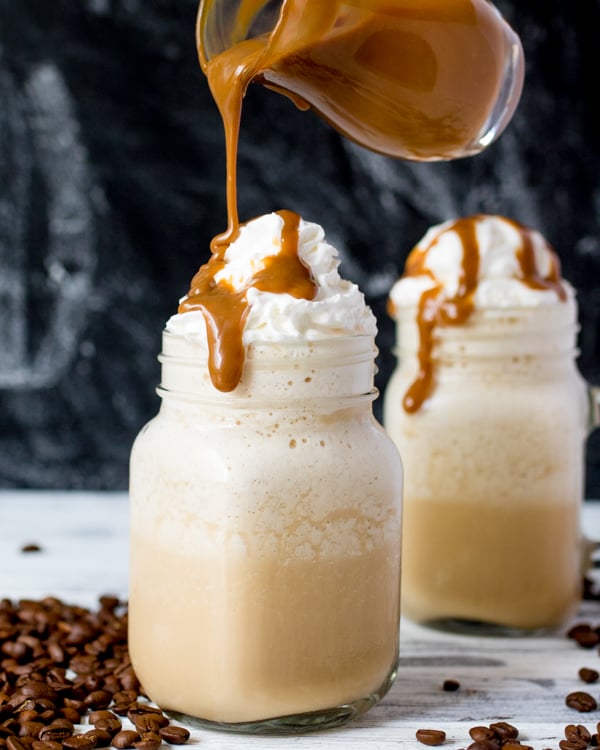 I'm still waiting for Starbucks to come out with a couple of my favourite chocolate combinations:
Chocolate peanut butter frappuccino
Orange chocolate chip frappuccino
Sound good?
I haven't spotted them yet, but living in the UK, our Starbucks aren't quite as adventurous as the ones I've seen in the US.
I may just have to make up my own!
My other Starbucks favorites – that they actually do sell – are the mocha-coconut and this dreamy caramel version.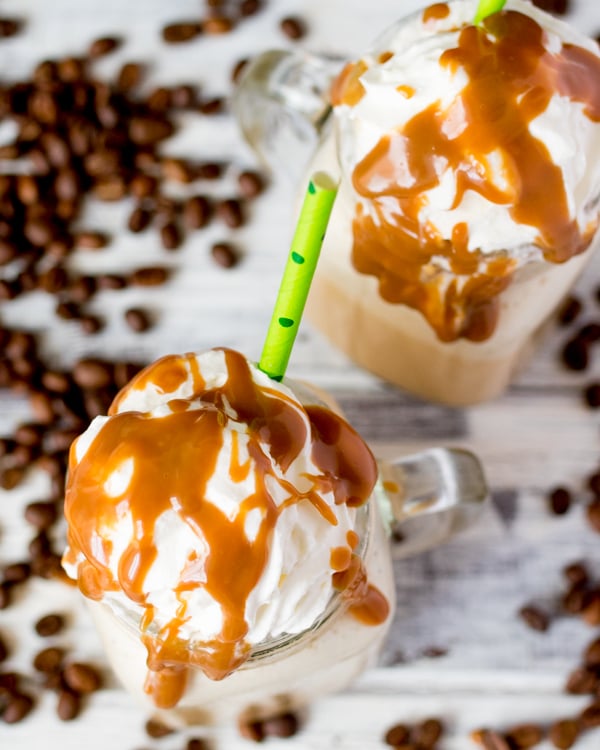 That coffee-milk-ice and caramel combo blended together until thick, and topped with whipped cream and an extra drizzle of caramel, is a seriously luxurious treat!
Here's how I make it at home: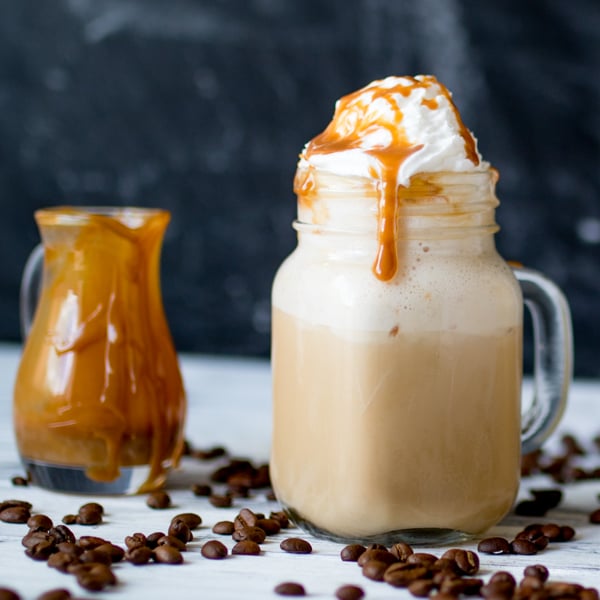 INGREDIENTS
2 shot espresso (or 1/3 cup of strong black coffee)
3/4 cup cold milk
2 cups ice
2 tbsp sugar (optional)
3 tbsp caramel sauce – you can use the squeezy bottle variety or canned carnation caramel works well too)
Aerosol whipped cream
DIRECTIONS
Place the espresso, milk, ice, sugar and 2 tbsp of the caramel sauce into a blender.
Blend until smooth.
Pour out into a glass and top with whipped cream.
Finish off by drizzling with the remaining tablespoon of caramel sauce.
Servings: 1