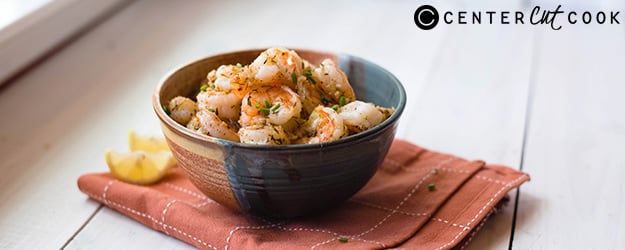 This parmesan-roasted shrimp recipe is a great option for those busy weeknights when all you want to do is just a little bit of prep work for a delicious meal once you get home.
Or, wait, I guess most weeknights are like that, huh? Well, then this shrimp recipe is great any night of the week!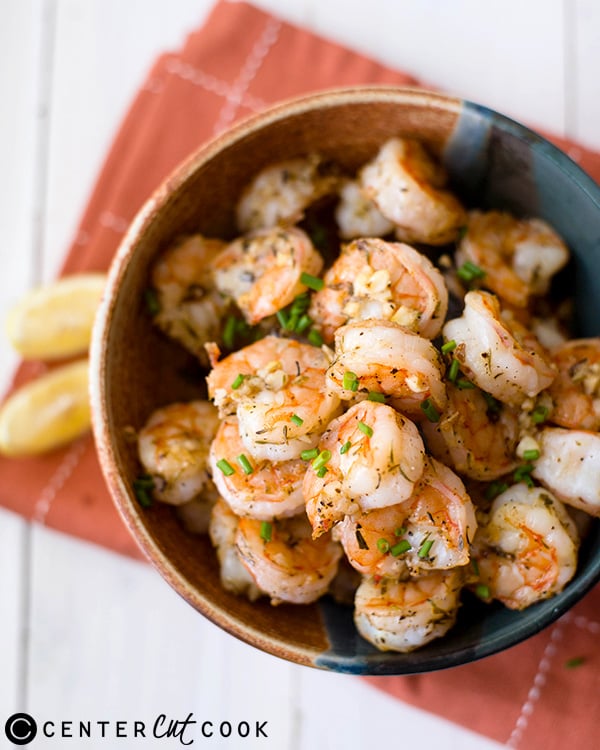 All you have to do is toss the shrimp with the seasoning, oil, parmesan, and lemon juice, then place it in the oven for 8-10 minutes and then you have yourself a delicious, low-carb, flavorful shrimp recipe.
I like to pair this shrimp with a quick vegetable stir fry or some brown rice, but it can also be served over noodles for a yummy pasta dish.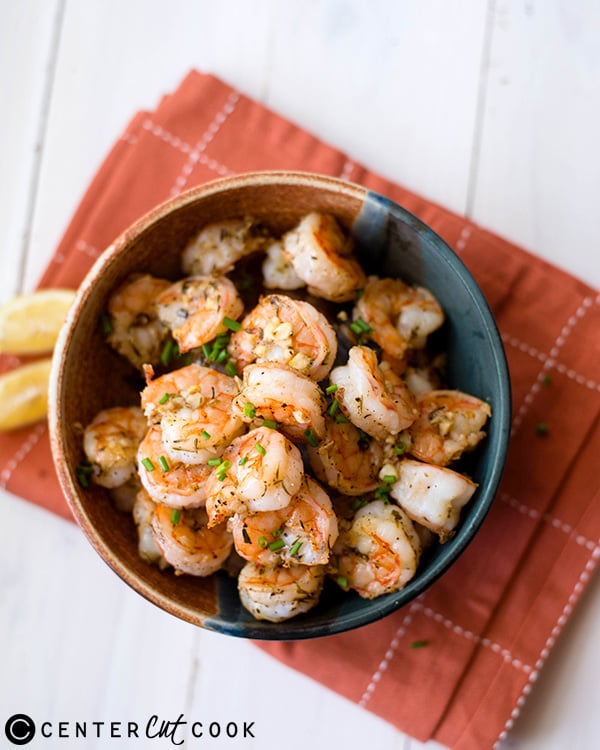 To save yourself even more time and hassle, buy your shrimp already deveined and peeled so you can just thaw and use right away. It's barely more expensive and so worth the money on those busy weeknights.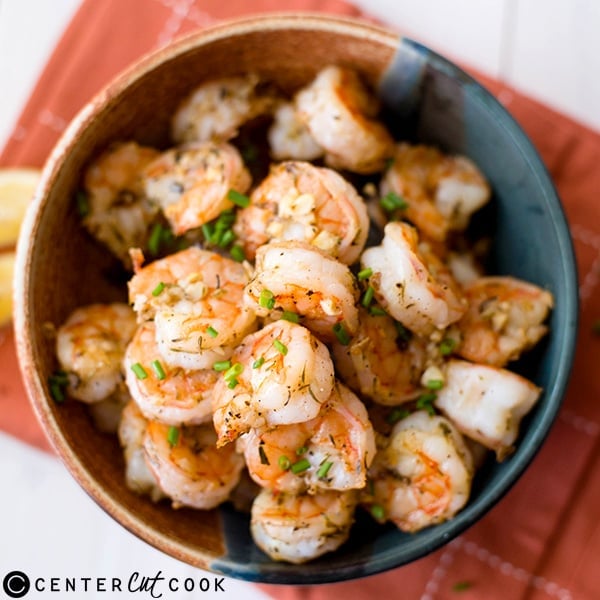 INGREDIENTS
1 lb. medium shrimp, peeled and deveined
1 tbsp. olive oil
2 cloves garlic, minced
1/2 tsp. dried oregano
1/2 tsp. dried basil
1/4 cup parmesan cheese, grated
1/2 tsp. kosher salt
1/4 tsp. ground black pepper
1/2 lemon(s), juiced
2 tbsp. Italian parsley, chopped
DIRECTIONS
Preheat your oven to 400 degrees.
Line a rimmed baking sheet with aluminum foil or parchment paper.
Place shrimp in a large mixing bowl, along with the olive oil, salt, pepper, garlic, oregano, basil, Parmesan, and lemon juice. Gently toss to combine.
Place into oven and roast until pink an don longer transparent, about 8-10 minutes.
Garnish with chopped parsley, if desired.