As 2013 comes to a close, I thought it would be fun to take a look back at the recipes you all enjoyed the most! The ones that were viewed and tried over, and over, and over again! It was a great year here at CenterCutCook, and none of it would be possible without YOU! Thank you so very much for everything you do to support me and my little space on the Internet.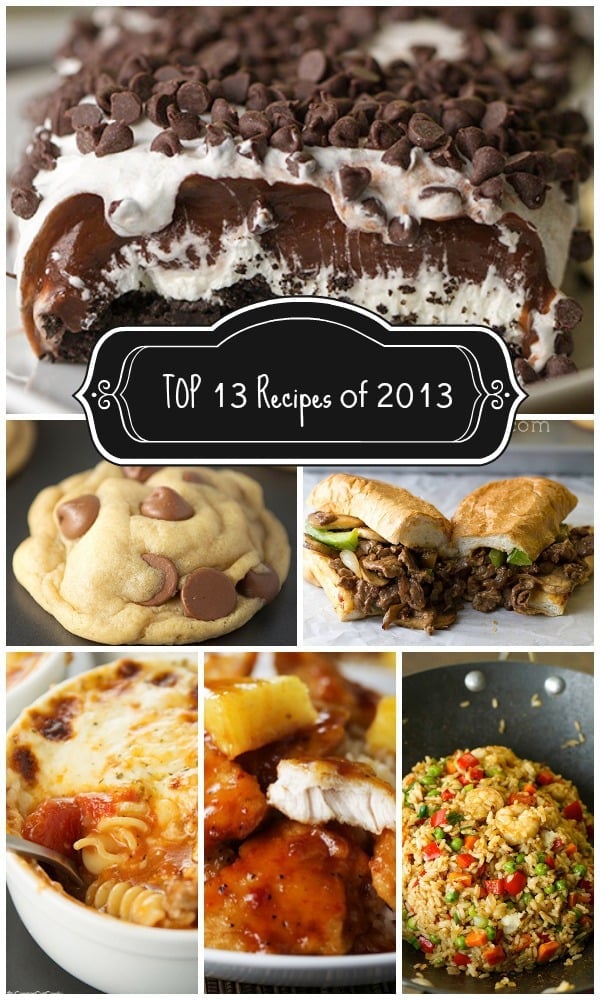 Now without further ado, take a look at the top 13 recipes of 2013! You'll want to be sure to print out your favorites, or even better, pin them on Pinterest!
13. Perfect Turkey Gravy – One of my top recipes for Thanksgiving made it into the list, coming in at number 13! This recipe can be made with or without drippings which is why it's a hit!
12. How to Make Sweet and Sour Chicken – this is one of those recipes that everyone loves because it tastes BETTER than take-out!
11. Oreo Truffles – These Oreo truffles are a hit each year because they are simple yet decadent. With only 3 ingredients, it's hard to come up with an excuse NOT to make them!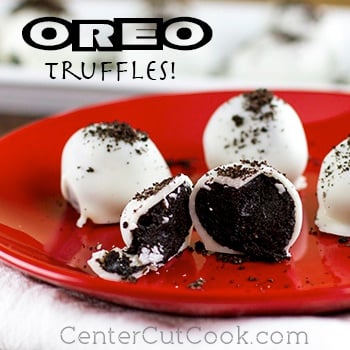 10. Lasagna Soup – I took classic lasagna and turned it into a soup, and the result is cheesy comforting and delicious which is why this Lasagna Soup made it on the list at number 10!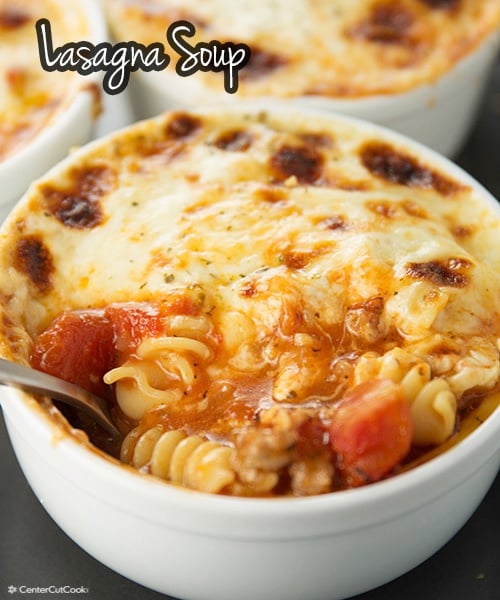 9. Perfect Chocolate Chip Cookies – super thick, ultra soft, just the way perfect chocolate chip cookies should be!
8. Chinese Fried Rice – a versatile recipe that can be made with shrimp, chicken, or vegetarian. Another recipe that's better than take-out!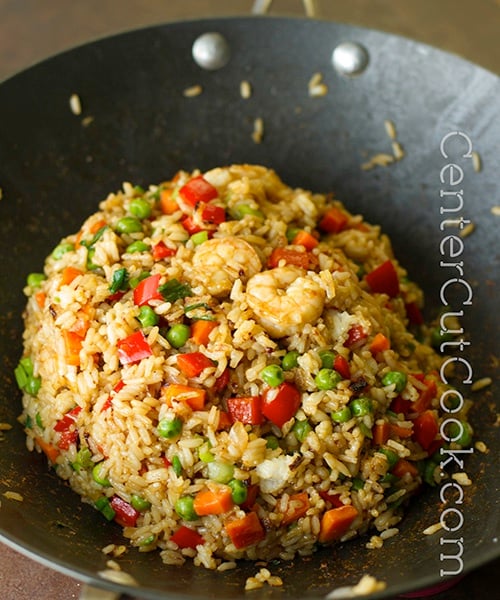 7. Philly Cheesesteak Sandwiches – melt in your mouth Philly Cheesesteak Sandwiches!
6. Better Than Sex Cake – a simple cake that comes together quickly, yet is ALWAYS a favorite!
5. BLT Wraps – who doesn't love a BLT? When I decided to turn the classic sandwich into a wrap, I had no idea how popular it would be! These BLT Wraps are the number 5 most popular recipe on CenterCutCook this year!
4. Ultimate Loaded Baked Potato Soup – I am always a sucker for baked potato soup, and apparently you guys are too. With tender potato chunks, fresh sharp cheddar cheese, crispy bacon and green onion for garnish, this soup was popular enough to make it on the list at #4!
3. Amish Breakfast Casserole – For two years in a row, this Amish Breakfast Casserole has been one of the most popular recipes, and for good reason. It's simple, easy, perfect for entertaining, and can be made ahead of time!
2. Egg-Less Edible Cookie Dough – If it is impossible for you to make a batch of cookie dough without eating at least a spoonful of raw dough, this recipe is for you!
1. Chocolate Lasagna – By far, the most popular recipe of 2013 is this recipe for Chocolate Lasagna! With layer upon layer of chocolate-y deliciousness, this is a dessert you don't want to miss!
Thank you again, for following along and supporting what I do here at CenterCutCook! I wish you and yours a wonderful New Year!